Photos of Wigan
Photos of Wigan
Album Contents
Album Contents
Wigan Album
Pemberton
9 Comments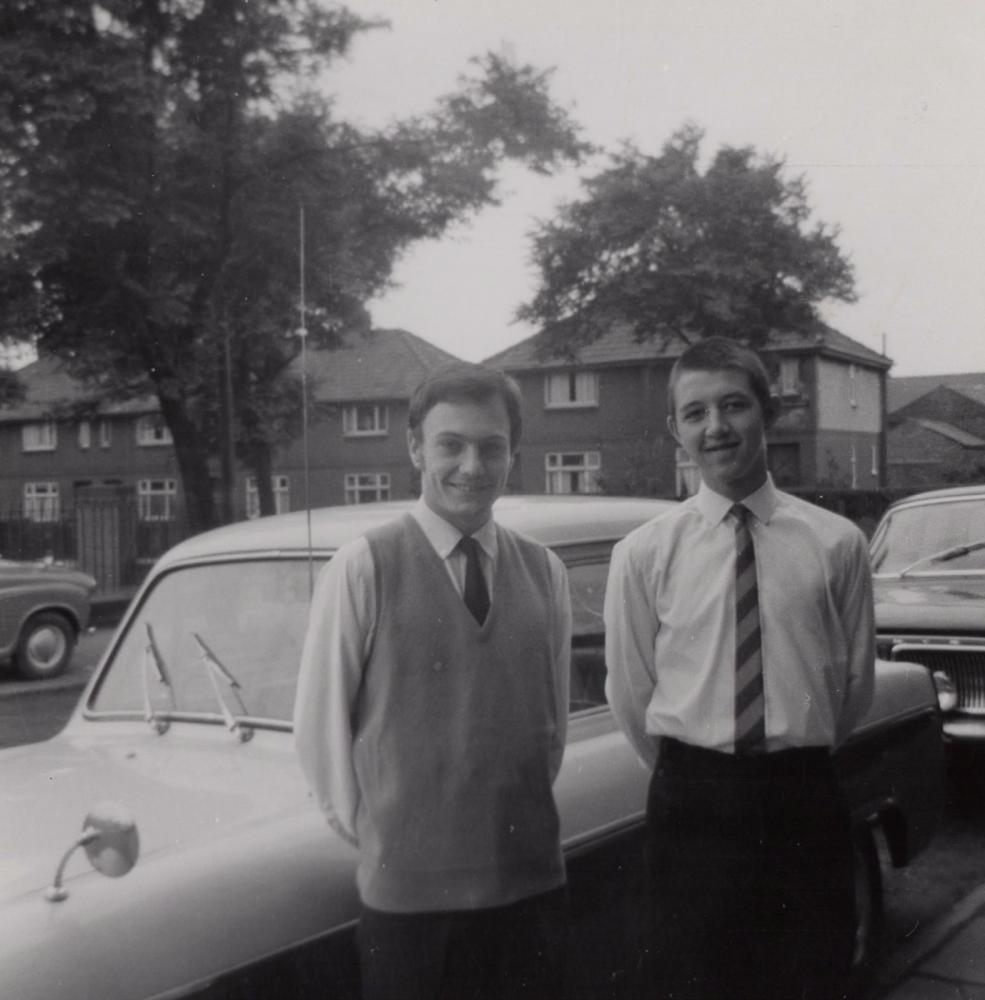 LEADER STREET
Photo: John Peters
Views: 2,020
Item #: 32071
Me and Barry Goulding, neighbours taken in 1968.
Opposite was a school now gone !
Comment by: RON HUNT on 12th April 2020 at 14:51
I recognise the faces. I lived in Howard Street. LEADER STREET was the name of the bus stop on Ormskirk road, where I caught the bus into town
You're right Ron
Many's the time I've waited for the bus into Wigan at that bus stop whether it be Wigan Corporation or Ribble !
There was a working men's club just down the road
It's name escapes me ?
Comment by: Johnny on 13th April 2020 at 08:42
We are standing in front of my Dad's car - Ford Poplar - his pride and joy !
Comment by: Ray on 13th April 2020 at 09:17
Johnny. Youd have waited a long while to catch a Ribble bus at Leader Street when this photo was taken because they weren't allowed to pick up fares going into Wigan. They were only allowed to pick up after bus services were deregulated about 30 odd years ago. The club you ask about would be the West Ward.
Comment by: RON HUNT on 13th April 2020 at 09:59
On the opposite corner to the bus stop was Bill Brown's shop Bill was our milkman and delivered the milk by horse and cart. On Saturdays me and my friend would wait for Bill to come down our street and then join him, delivering milk around Pemberton and Highfield. He gave us 6d each. (It must have saved him a lot of time) but we would have done it for nothing as it was a thrill to ride around the streets on a horse and cart. Can't see today's kids being so thrilled...
Comment by: Johnny on 13th April 2020 at 10:10
Thank you Ray
Now I remember holding out my hand and the Ribble not stopping. And if I wanted to go to Upholland, Orrell or Billinge, bus to Orrell Post and get the Ribble !
That club was huge and packed every Saturday night. I remember when the Ibrox football disaster happened ; it was the talk of the club.
Me and a few mates would go in for a couple and then into Wigan !
Ron
Happy memories !
Comment by: whups on 13th April 2020 at 11:24
we used to have a ford pop & it brings back many memories.
I lived at number 21 same time this photo was taken and remember a Ford Anglia parked up around that area and one of those light blue invalid cars.
Mabel lived at 17 Bennets at 19 (still there).