Photos of Wigan
Photos of Wigan
Album Contents
Album Contents
Wigan Album
parkside colliery
7 Comments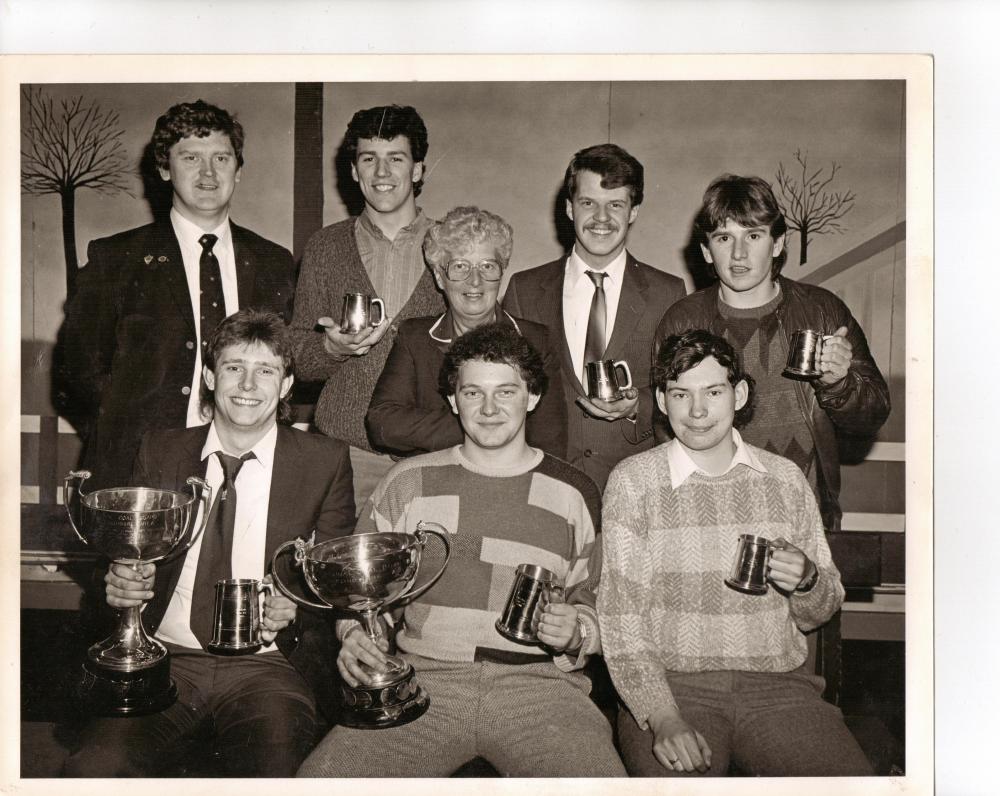 Parkside Colliery First Aid Team
Photo: karl singleton
Views: 2,324
Item #: 23269
Junior First Aid team Karl singleton bottom right
Sister Fish. Others i don't no.
Early 1980's
Comment by: Graham on 5th May 2013 at 19:41
Front middle row is Gary ?, surname has gone. He is from Leigh finished up a deputy in A section
Comment by: Graham on 5th May 2013 at 19:44
Is Andy Shakeshaft on the Back row left?
Comment by: Graham on 6th May 2013 at 18:47
Got him!!! Gary Hilton and Chris Speed 3rd left back row
Stewart Greenhall top left. sorry not to recognize any others,I left in 1979.still nice to see, any more photos please.nice to see Graham still active must be 60 at least ha ha
My dad shaun Johnson 2nd left on the back row! :)))
Comment by: Stephen Rourke on 22nd October 2013 at 22:36
I spent some time in the junior first aid team around that time. Obviously after I left they won something. I remember spending part of my job rotation with Karl's dad Kevin Singleton. He was a character. Me and Gary Hilton were the officials on the last production shift on w31s. I will always be indebted to Gary because it was my turn to work the "late" Friday night shift that day but he made sure I was contacted and I came in to work the last shift with the team that I had been overman with for about three years. I'm not great at remembering names, that was Mick Newtons forte. But I can picture most if not all of that team. Great times.
Comment by: Dave Heaton on 3rd January 2015 at 22:15
Back row Stuart Greenalsh; Shaun Johnson; Sister Fish;Chris Speed; Dave Heaton. Front row Mark 'honky pig'Hutchinson; Gary Hilton; Karl Singleton. Blackpool Winter gardens l think...