Photos of Wigan
Photos of Wigan
Album Contents
Album Contents
Wigan Album
Ashton-in-Makerfield Secondary School
8 Comments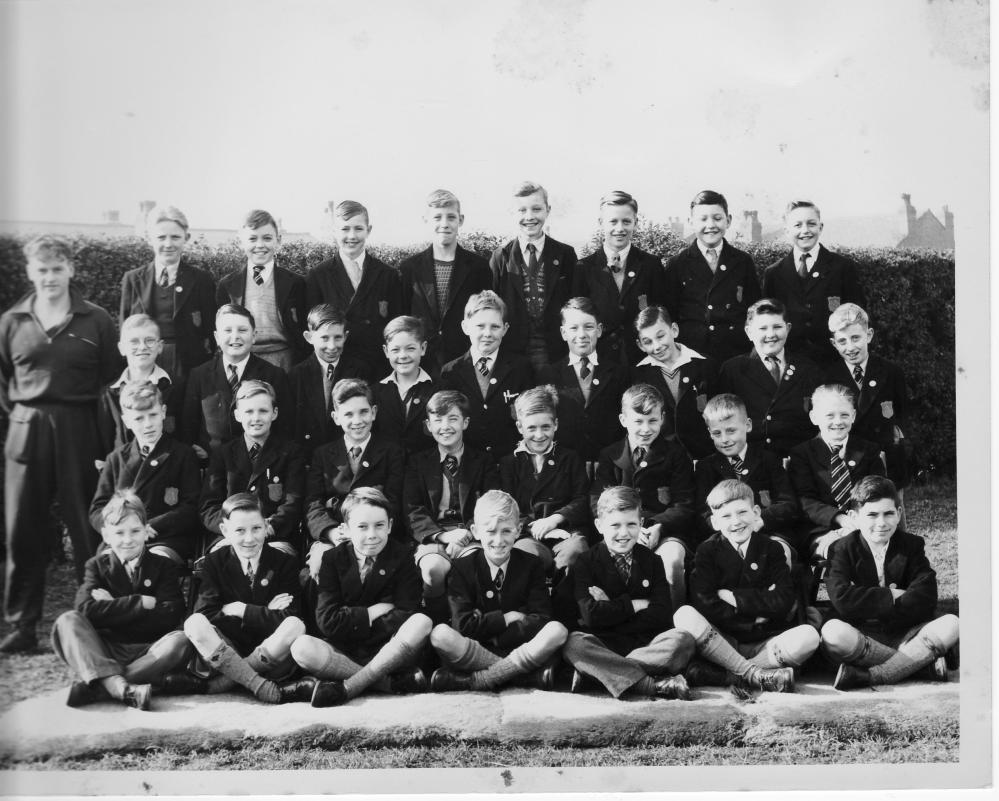 Ashton-inMakerfield Secondary School Class Photo 1956
Photo: Janice Ryder
Views: 3,449
Item #: 10048
This photo shows the class of 1956 they are in their 1st year. The teacher is Mr Cocram, who i have no doubt lots of you chaps will remember. But can any of you name the lads.
Comment by: janet on 23rd March 2009 at 22:09
Third row up, second one from the left is, I think, Keith Hurst, fourth from left is one of the Moore boys, but can't remember his first name. Recognize, faces, but forget names...
Comment by: janet on 24th March 2009 at 12:18
Bottom row, second from left, is I think, Kenneth Yates. Second row, first right, could be Sidney Byrom, although I thought he went to the Grammar School..It was a long time ago, not seen any of these people in over fifty years.
Comment by: John Davies on 24th March 2009 at 15:46
Top row 4th from right cold be my cousin Billy Deluce.
Comment by: Janice on 24th March 2009 at 18:21
Hi Janet, Regarding the Moore boys only remember Geoff and John. It is Sydney Byron it was his elder brother Leonard who went to the grammer school.
Comment by: janet on 24th March 2009 at 18:53
Hi Janice, as I said it was a long time ago. There was a Kenneth Moore too, think he may be the one on the pic, they also had a daughter, Dawn, remember that, as it is the same name as one of my daughters. Sid Byrom was right, knew there was some connection to the Grammar school, your mind plays tricks as you get older, lol..
Comment by: John Sutton on 2nd April 2009 at 19:47
Is the 3rd boy in from the left on the second back row Jimmy Sutton?
Comment by: Keith Pennington on 4th July 2009 at 23:25
second row from bottom second from right is Ronnie Close
Comment by: Ron on 13th April 2011 at 20:22
bottom row first on the left is John Cross!