Photos of Wigan
Photos of Wigan
Album Contents
Album Contents
Wigan Album
Bryn
4 Comments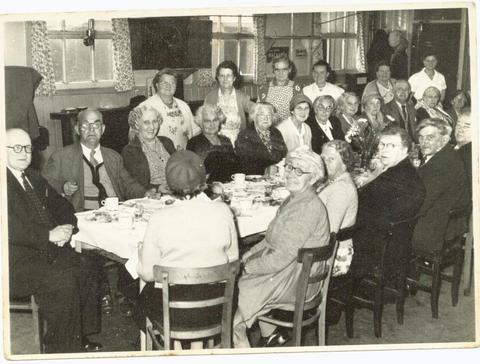 Old Drum and Monkey
Photo: Karen
Views: 3,921
Item #: 3221
Old Drum and Monkey AKA North ward labour club Bryn road.
Probably 1950's.
I recognise a few faces on here.
Elsie Simm, Mrs Teasdale, Harriet Westhead, Annie Moore.
Comment by: bambam on 20th September 2008 at 12:35
i remember elsie simm, she was my fathers aunt and lived on wentworth rd with her sister annie in 70s.
Comment by: linny on 25th September 2008 at 06:32
i remember all these faces,great people.i used to live next door to Mrs teasdale,Lovely woman.I once won Queen of Clubs at the drum,going back a long time.LOL
ANNIE MOORE'S MY MAM, but i think this must before i was born in 63, my mum and dad were always in the drum but we left bryn rd in 71 but although i was only a kid i have only very happy memories, picnics over the golf links beyond the hospital, bommies in our backs, our john setting jumping jacks off near maggie riley, 8 of us in that little house, chippy near the drum, club trips to southport with all the coaches lined up along nicol rd, fantastic times...or is it that we only remember the good times, i'm sure there must have been some hard times too but we were oblivious to those as kids. Mam and Dad were taken too soon, in 89 and 90...
Comment by: Tom Walsh on 10th February 2012 at 09:39
Can anyone tell me why it got its nick name, Drum and Monkey. In the same area can anybody shed any light on Cox Lump, this is where the motorway is , there used to be a row of houses, known as Cox Lump. I have asked over the years but without success ?