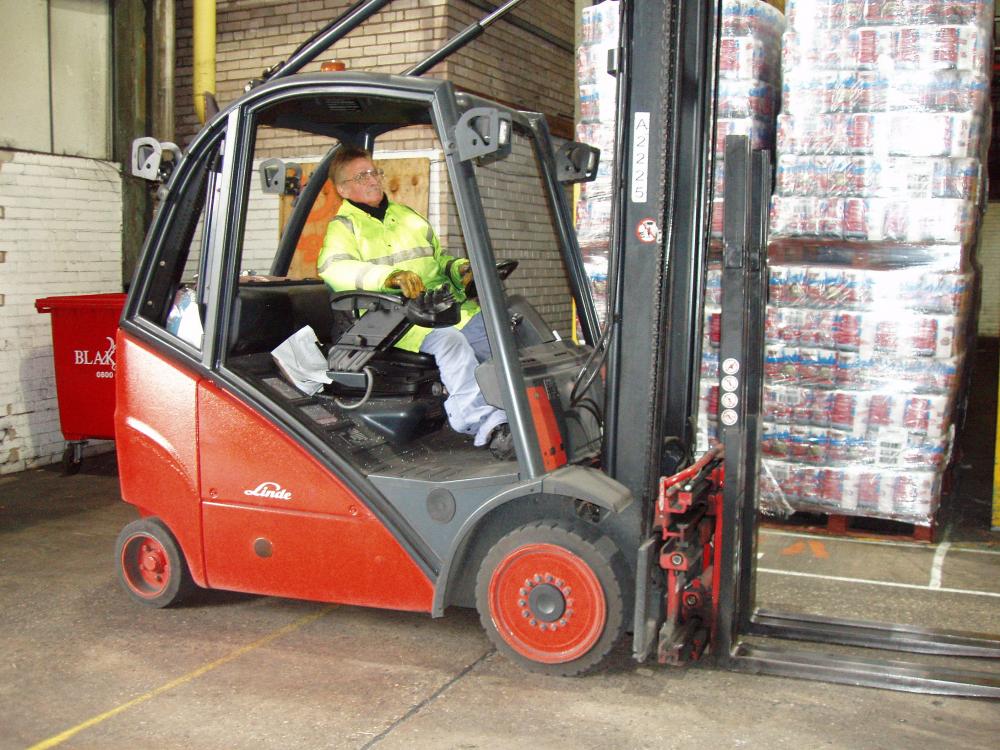 | | | |
| --- | --- | --- |
| | Image scaled down from 1000px to 750px wide | Click here, or click the photo to view original |
| | | |
| --- | --- | --- |
| | At Blackrod after the fire at Bryn | |
Comments by Terry Dowdall, 15th November 2011
Ooh! A tractor very interesting!
Comments by Chris Higham, 16th November 2011
Sorry Terry its an even more interesting fork lift truck.
Comments by jim Ltham, 18th January 2012
Hi Mick, glad to see Baz on a truck. Spent many a pleasant break with Baz talking about steam trains. I was sorry to see the end of the Bryn site of GP.
Comments by stan aspey, 20th January 2012
Hi Baz i see theres nothing on your forks, same old Baz let someone else do the work,Hi Jim how are you doing
Stan
Comments by Jim Latham, 12th February 2012
Hello Stan. It was a sad day when GP at Bryn burned down. I went up early to see all the fire engines fighting a losing battle. John Laflin, the shunter driver was there as well. Hope you and your wife are keeping well. And how's your Chris these days?
Comments by Stan, 13th February 2012
Hi Jim
i am ok thanks i retire this year Yvonne retires next year
our chris is still in the RAF he is a leutenant now he is getting married in June he is doing ok thanks nice to hear from you must have a drink someday.
Stan
Comments by JimLatham, 12th March 2012
Glad you are all doing ok. Your Chris has done really well since joining the RAF. I remember him saying he was determined to get a proper job one day. We were all freezing to death in the warehouse at GP then.
Yes, we must get people organised and arrange a session in Ashton. Suits me.
Comments by thomas anglesea, 19th May 2012
Baz was the only one you could take a photo of he was always stoped are standing still.