Wigan Directory 1825. Kindly submitted by local historian Ron Hunt.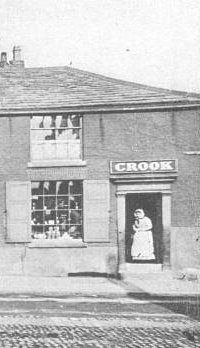 List of residents and trades for Wigan taken from the EDWARD BAINES DIRECTORY, 1825.
Interesting reading, lots of the streets, yards and pubs still exist today. The Weind was spelt Weint, probably how it was pronounced at the time.
Select a page below:
[Page 1] MISCELLANY - Consisting of the Inhabitants not arranged in the Trades' Lists, with the Residences
of the Gentry, Clergy, and Manufacturers.
[Page 2] MISCELLANY - continued, and start of Inhabitants by Trade
[Page 3] Inhabitants by Trade
[Page 4] Inhabitants by Trade
[Page 5] Inhabitants by Trade
[Page 6] Inhabitants by Trade
[Page 7] Inhabitants by Trade