Old adverts for Wigan businesses.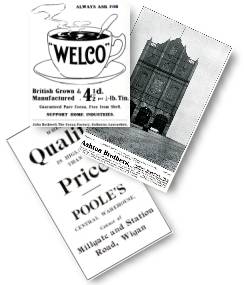 A selection of old adverts I have come across whilst researching for the site. It seems a shame to leave them off, so much can be learnt from some of these, especially the ones with photographs.
I will add more to this section as I find them, select a year below:


1914 - 34 adverts.