My favourites are Uncle Joe's treacle toffees (caramels), Linma. I keep scoffing bagfuls.

Wigan Council's help for residents in self-isolation without family or friends to help.
Please call 01942 489018 or complete a self-referral form:
Link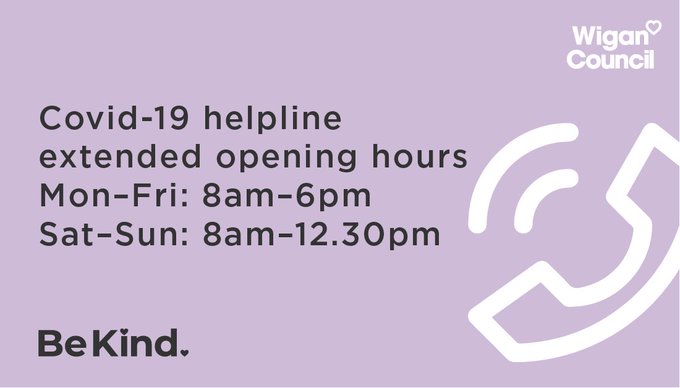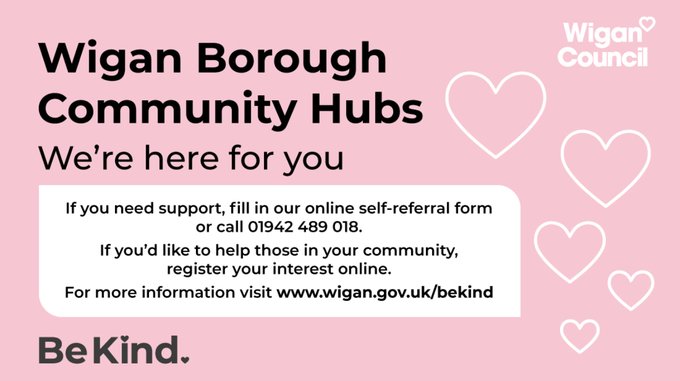 Wigan centre, Leigh centre, Worsley Hall, Atherton, Ashton, Hindley, Shevington
Key workers & community groups will operate the hubs,
Local residents can volunteer too -
Link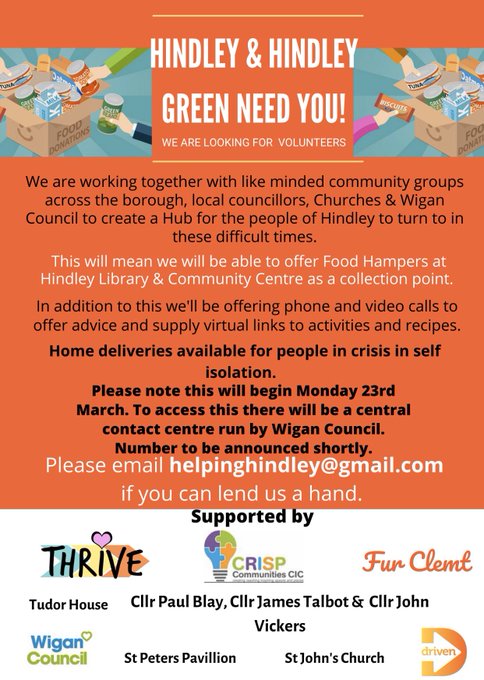 Aspull, New Springs and Whelley -
One House
Email: info@onehouseaspull.co.uk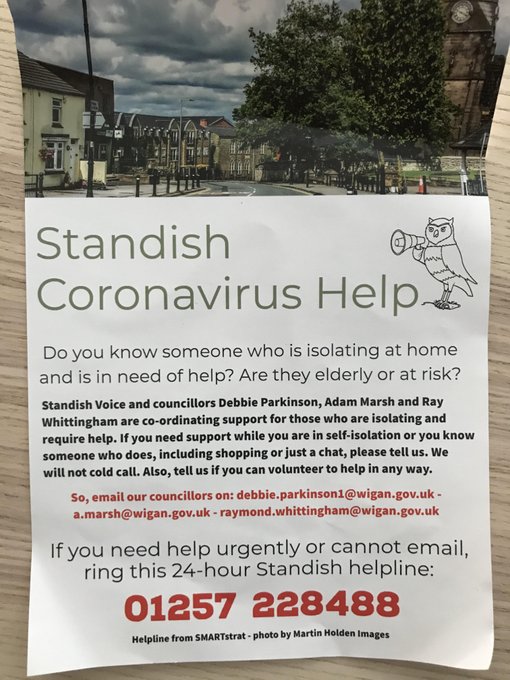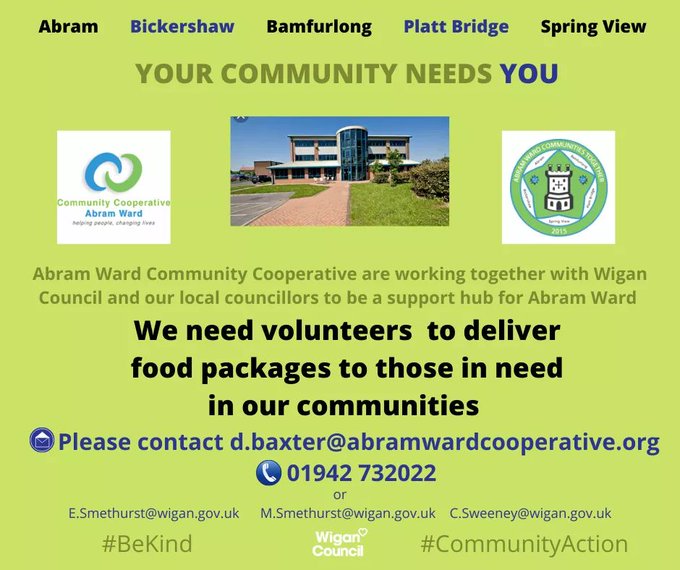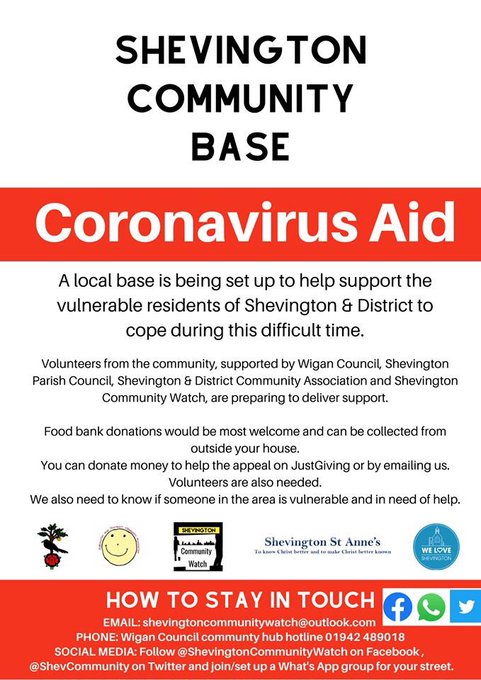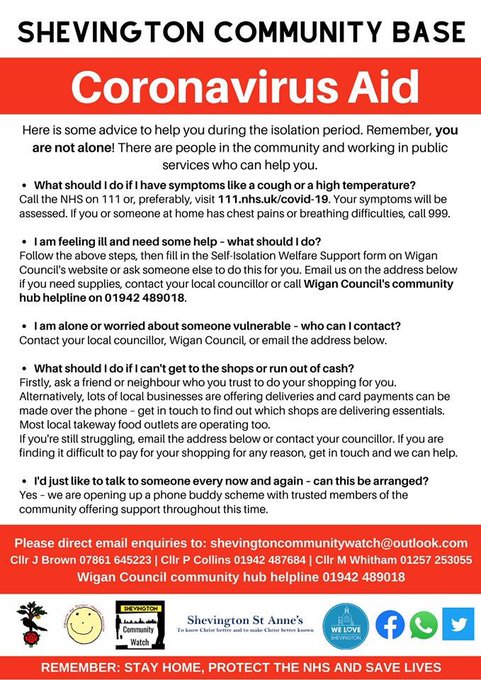 The Old Courts -
Covid-19 Community Help
Sunshine House in Scholes have a pantry open 10am - 2pm, Mon - Fri. 
Bags with a selection of food are £1 and there may be other items to buy too.
They also have a meal order system, for collection or delivery to certain locations. 
Find out more on the
FB Page
or ring 01942 820026. 
Church Wigan offer both practical & spiritual support where they can -
Link
• Tom's Pantry
St James Centre Poolstock, Church St, Poolstock, WN3 5DZ
Open Mon to Fri,  9.30am-11.30am
• Outlet at St B's
St Barnabas Church, Marsh Green Rd, Marsh Green, WN5 0QR
Open Mon–Sat, 2pm–4pm
For emergency food/hampers or 'Keep Warm' packs:
Tel 01695 386650 (between 9:30am-6pm) or complete the form
here
For help getting regular shopping or prescriptions:
Tel 01942 410910 and leave a message & contact number, or submit the form
here
Family Support & Resources -
Church Wigan Facebook
A church group based in Worsley Mesnes:
lighthouse.wigan.church
/
@LighthouseWigan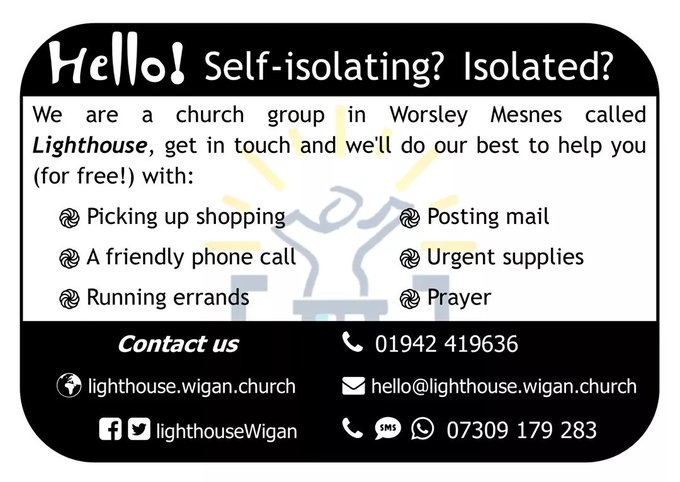 Unpaid Carers
Wigan and Leigh Carers Support Line - 01942 705959
Or email: info@wlcccarers.com
Blue card registration -
www.wlcccarers.com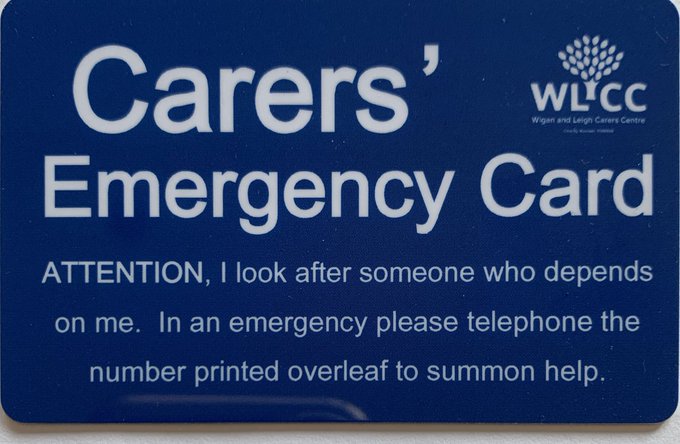 W&L Carers Centre aim for supermarkets to allow access during 'restricted hours'
Tweet
)
Age UK Wigan Borough is reassuring elderly residents they are not alone and to get in touch if they need help. (
Link
)
Ring on 01942 241972 or 01942 615880 (Mon to Fri, 9am – 4.30pm)
Or find out more at
www.ageuk.org.uk/wiganborough
My Life Charity are helping the community in a number of ways:
www.my-life.org.uk
The Standish Café is closed but offers a local hamper delivery service at reasonable prices.
Full of fresh local produce, call 01257 472900 or email info@my-life.org.uk for info.
Food delivery -
www.wigan.gov.uk
A list of local businesses offering delivery services to nearby households.