It's good to have you back, I-Spy


GMP Appeal
Detectives release an efit of three people they wish to speak to.
http://www.gmp.police.uk/live/ImageBank.nsf/(UploadedImages)/71D6F5EC062A00E880258319005508ED/$File/Efit%202.jpg"width=500][/img]
www.theoldcourts.com
/
Facebook
/
@theoldcourts
Tel: 01942 834747 Email: info@theoldcourts.com
* The gallery is upstairs & there isn't a lift as yet -
Link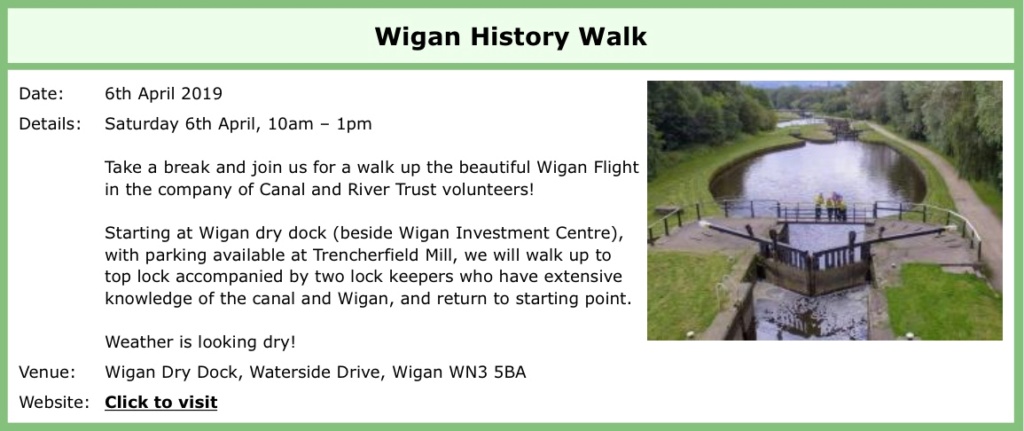 History Walk, Sat 6th April, 10am till 1pm, starting at Wigan Dry Dock -
Link
Join us for a walk up the beautiful Wigan Flight in the company of Canal and River Trust volunteers!
Starting at Wigan Dry Dock, with parking available at Trencherfield Mill, we will walk up to Top Lock accompanied by two lock keepers who have extensive knowledge of the canal and Wigan, and return to starting point.
Wigan Dry Dock (beside Wigan Investment Centre), Waterside Drive, Wigan WN3 5BA
Making life better by water -
canalrivertrust.org.uk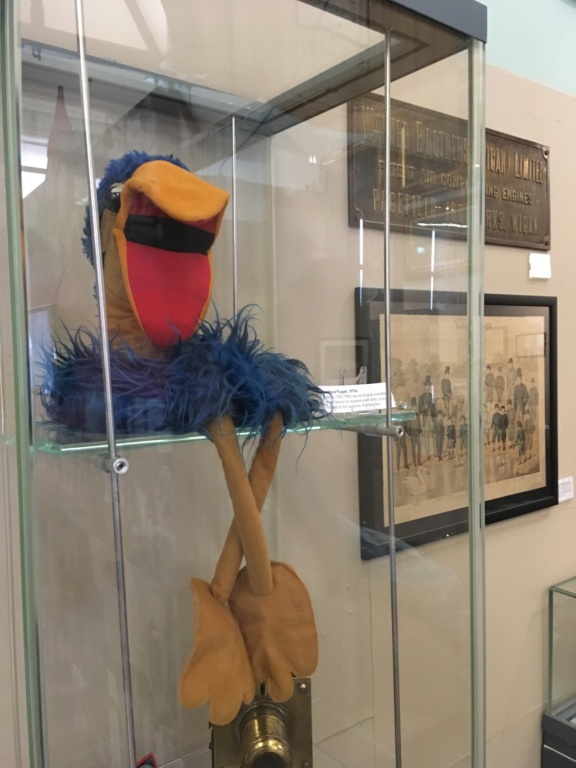 The next Governor Body meeting is Tuesday 28th May, 1.30pm start, at Wigan Life Centre South. Questions from the public are welcome - [url=https://www.wiganboroughccg.nhs.uk/your-ccg/our-governing-
body/dates-agendas-and-papers]more info[/url].
Shall we dance? :)
Would you like to be named Glitterball Champion 2019?
Wigan & Leigh Hospice are looking for men and women who have never danced before to take part in their Strictly Dance competition this October!
You'll be paired with a professional dancer and given 6 lessons to learn a dance routine to perform before the judges at the DW Stadium.
To find out more send them a
FB message
, email: fundraising@wlh.org.uk or contact the fundraising team on 01942 525566.
Links:
www.wlh.org.uk
/
Facebook
/
@WL_Hospice
Marketplace of Mental Health Support,
Friday 7th June, 1pm - 3pm, at Kingsleigh Community Centre in Leigh
The Old Courts -
Facebook
:
The Old Courts are planning a dementia friendly programme including art classes and a film club but we want to know what you want!
Do you care for someone or know someone living with dementia who'd like to get involved in these activities? If so, come along and join us for a welcoming consultation session in the Bailiff Bar at 7:30pm on Wednesday 29th May.
If you would like to be involved but can't attend the consultation please visit our website to fill in the questionnaire -
Link
Friends of HaighHall Heritage & Open Access To All
-
@FriendsOpen
:
North West Boroughs Healthcare NHS Foundation Trust provide most of the local mental health services.
Links:
www.nwbh.nhs.uk/wigan
/
Facebook
/
@NWBoroughsNHS