| | | |
| --- | --- | --- |
| Beside the Seaside | | Views: 2731 |
| assorted | | Comments: 4 |
| Photo: kath byrne Item #: 3222 | | |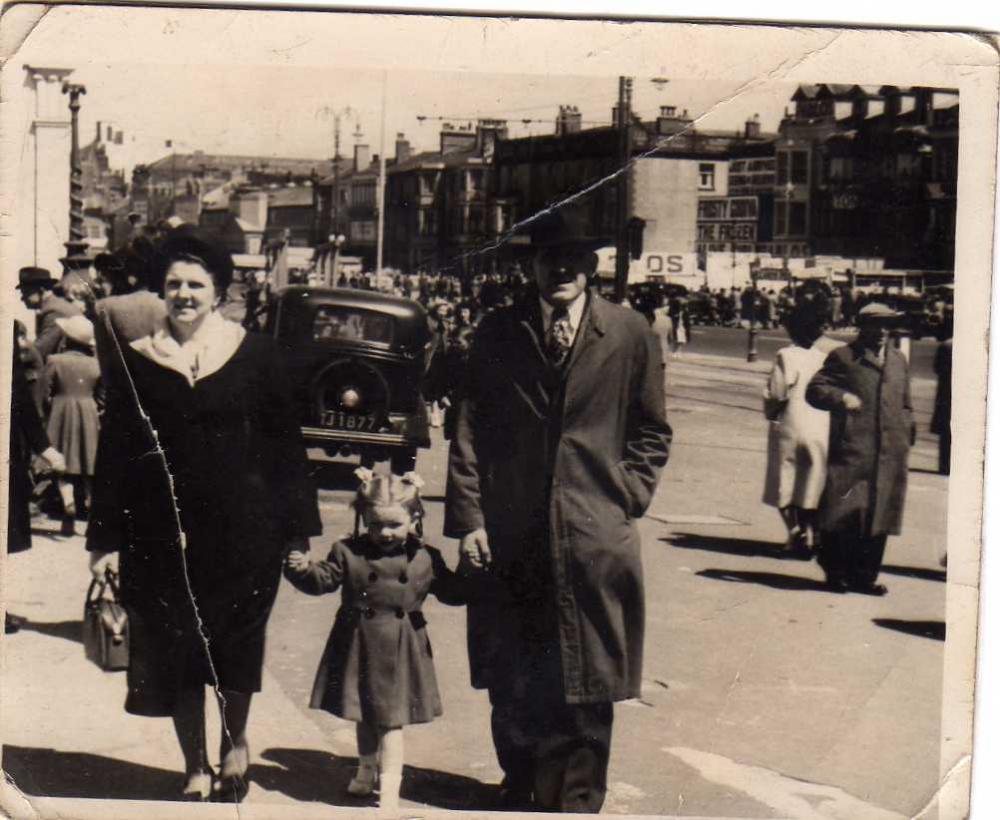 | | | |
| --- | --- | --- |
| | Image scaled down from 1000px to 820px wide | Click here, or click the photo to view original |
| | | |
| --- | --- | --- |
| | A trip to Blackpool with grandma and grandad (Bill and Edith)Bridge in 1949.They lived at 2 Oxford ST Scholes and used to go to Blackpool every year for the annual hols | |
Comments by Dave Marsh, 9th April 2007
Thats a Jersey reg.plate in the background.
Comments by kath byrne, 9th April 2007
Hi Dave its definatley Blackpool the only other place they went to was Isle o Man but I didnt go but they always sent KIPPERS by post I think it was a must do thing at the time
Comments by Johnny Seven, 10th April 2007
I agree with Kath, its definately Blackpool. If you look closely there are support pylons for the overhead tram lines,and the car registration is TJ 1877 a Lancashire registration.
Comments by melanie, 27th December 2011
I still remember the 1970s when Blackpool prom was heaving with holiday makers...but sadly these days is really struggling. My mum used to acommpany either her granddad or grandma to Blackpool as her own mum was running a shop in Wigan and couldnt manage the free time.