| | | |
| --- | --- | --- |
| Coronation Parties | | Views: 943 |
| Fred's photo, clean up | | Comments: 7 |
| Photo: DTease Item #: 30626 | | |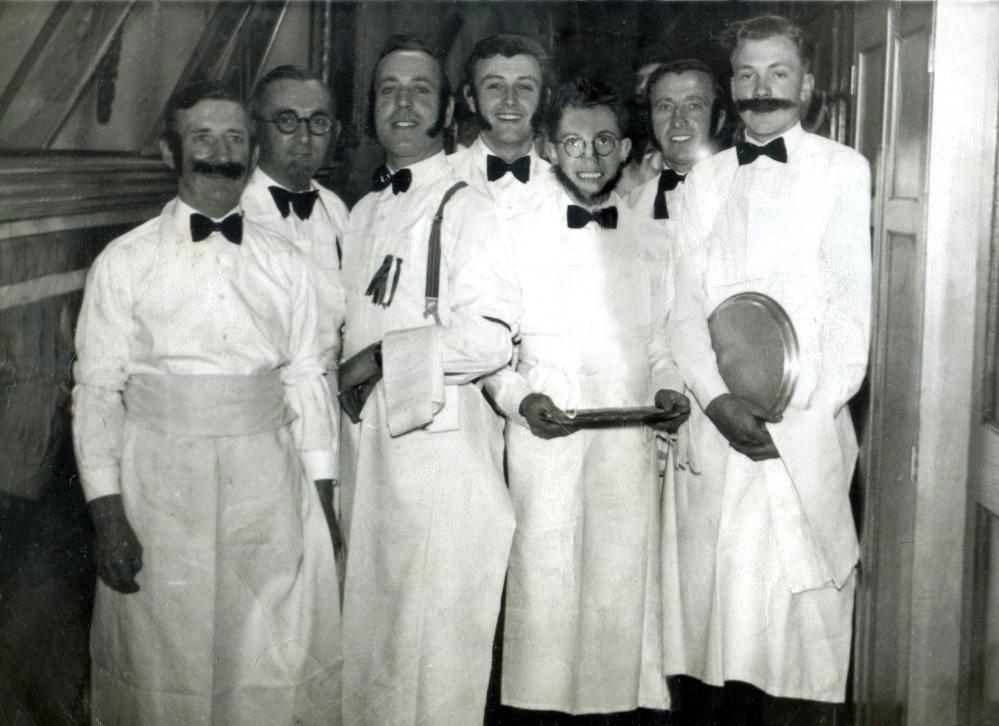 | | | |
| --- | --- | --- |
| | Image scaled down from 999px to 726px wide | Click here, or click the photo to view original |
Comments by John G, 4th July 2018
DTease: Well done the photo looks a lot better, the lad at the front with glasses and holding a tray looks like an apprentice Warewolf, but apart from that it's brilliant.
Comments by DTease, 4th July 2018
Yes, you're right John G I definitely need more practice at rebuilding faces. I offer him my sincere apologies.
Comments by Veronica, 6th July 2018
At least his eyes are on the same level Dtease unlike my dropped down left eye on the Swimming Team at St Pats! ( If you remember)
Comments by DTease, 6th July 2018
The trouble is Veronica that the damage to this lad's face was straight down the middle. If the damage is to one side or the other then you can use the good side to repair the bad side. Unfortunately I tried to recreate the damaged bit but I was not very successful.

Incidentally, I did repair your droopy eye and I tried to post it but it never arrived. I suppose the powers that be considered that three versions of the same picture was a bit too much.
Comments by Veronica, 7th July 2018
I understand Dtease- you did a good job. Both sides of a face are different anyway!
Comments by Poet, 7th July 2018
Albatross was surely on the menu.
Comments by John G, 7th July 2018
Poet: Try the other post, they are talking about droopy eyeballs not wings.
Veronica: To give DTease his due I thought your eyeball wasn't that bad, it was only half way down your cheek. And that can come in handy when your swimming in a team.