| | | |
| --- | --- | --- |
| Wiganers in the Isle of man | | Views: 1005 |
| Wiganers in the Isle of man | | Comments: 5 |
| Photo: A Fairhurst Item #: 30063 | | |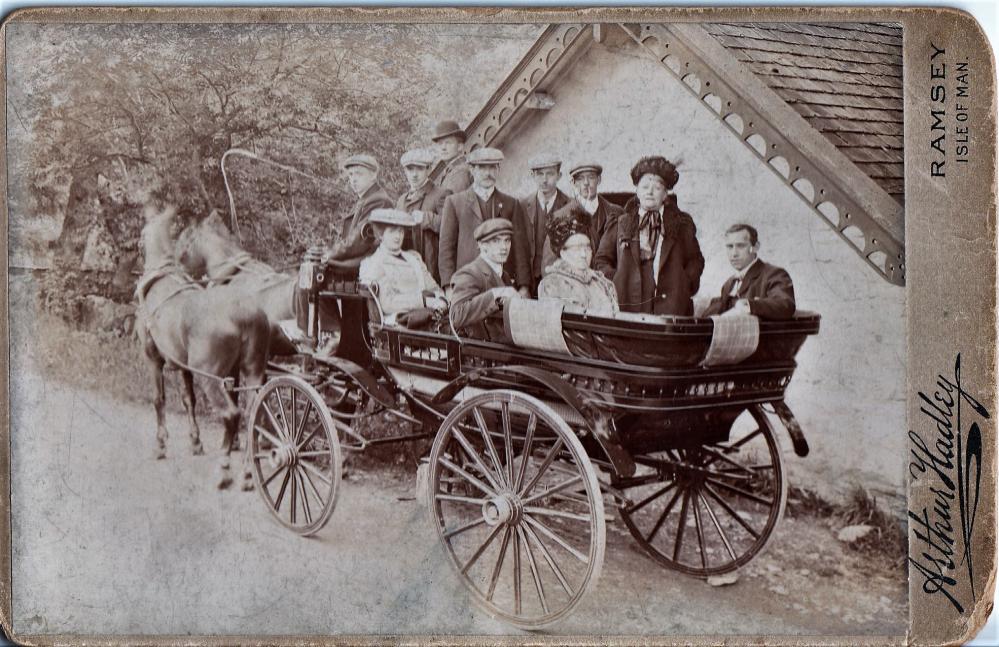 | | | |
| --- | --- | --- |
| | Image scaled down from 999px to 647px wide | Click here, or click the photo to view original |
Comments by GW., 11th January 2018
Off to see Wigans contribution to the Isle of Man, The Laxey Wheel. Before George Formby that is.
Comments by DTease, 11th January 2018
That horse looks like it's saying to the other "We don't have to pull this lot up this hill do we?"
Comments by Joseph, 12th January 2018
The wheel has nothing to do with Wigan nor any of it's components.
Comments by John G, 12th January 2018
Joseph: I've got to be honest I had heard that a Wigan foundry had a hand in it, however on getting more info it transpires that the wheels iron parts was constructed by the Hawarden Mersey cast iron works near Flint near Bagillit North Wales. It was originally called the Snaefell Wheel, then transferred to the Isle of Man at Laxey to the man who designed it Robert Casement, it became the lady Isabella wheel after the wife of the govener.
Comments by TD,., 13th January 2018
Excellent observation DTease. These beasts certainly do seem to be in for a hard uphill struggle and I do believe the hand brake on this two horse powered carriage is failing to hold, under the strain of this large party of Wiganer's. Therefore an improvised brake appears to have been deployed, by means of the strategically placed stone sprag behind the offside rear wheel. Some may recall the jolly days of the old motorised banger and the temporary handbrake solution, after a sudden failure. When coming to a halt in traffic and on a hill, the passenger on the nearside, known more commonly today as the wife's side, would hop out of the vehicle as instructed, to place a house brick behind the front wheel (when facing uphill) or in front of the rear wheel (when facing downhill) then quickly hop back into the vehicle ready for the off. On the signal, she would then become empowered by the wily old trucker behind the steering wheel, to haul the brick back on board anchor style, by means of the suitable length of string he had considerately attached to it earlier. Oh the joys of being taken for a ride.