| | | |
| --- | --- | --- |
| Wigan National Union of Students | | Views: 1078 |
| Wigan N.U.S. march | | Comments: 6 |
| Photo: Brian Item #: 30031 | | |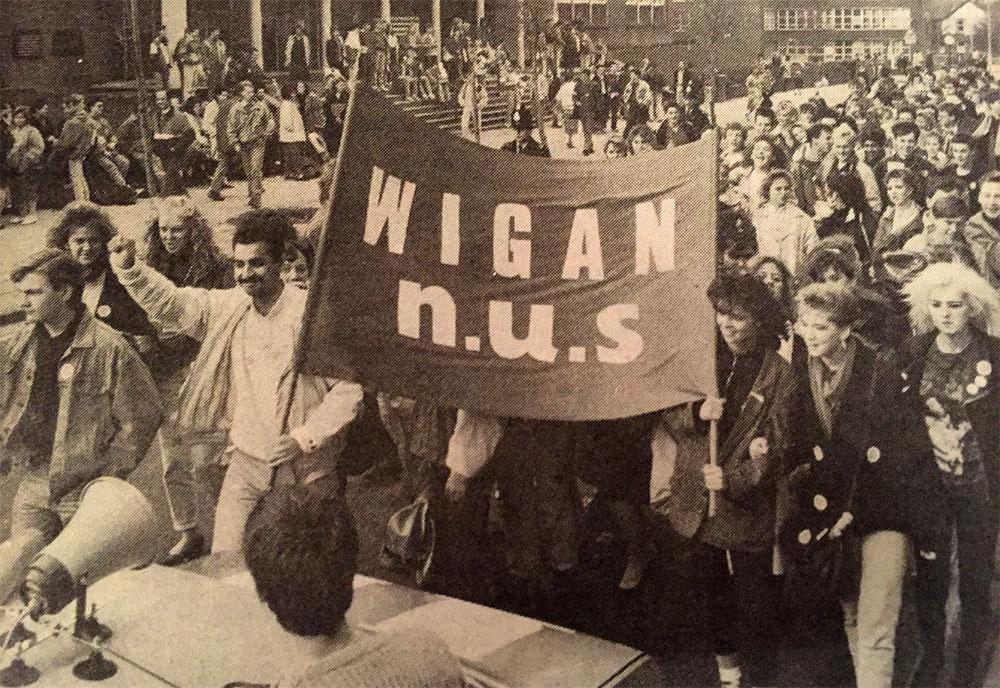 | | | |
| --- | --- | --- |
| | Image scaled down from 1000px to 688px wide | Click here, or click the photo to view original |
| | | |
| --- | --- | --- |
| | Protesting against cuts to educational grants, 1987. | |
Comments by whups, 2nd January 2018
i wonder who was in charge of the country then ? .
Comments by DTease, 2nd January 2018
Same as who is in charge now Whups....nobody.
That's if you don't count the D.U.P.
Comments by John G, 2nd January 2018
I should imagine Maggie would have been ready with her handbag,the ironic thing about students on the March when young clenching the fist is when they get older with money in the bank, nice big house, two cars on the driveway, kids in private school, become anything but what they started out as.
Comments by Broady, 4th January 2018
I think the democratically elected government of the day was in charge. From memory I think it was one with quite a majority also for whatever reason. Isnít it great to live in a democracy where everyone can have a say in who runs the country??
Comments by Scott Adams, 7th January 2018
You can never underestimate the stupidity of the general public.
Comments by Poet, 8th January 2018
A fool thinks himself to be wise but a wise man knows himself to be a fool.

As You Like It