| | | |
| --- | --- | --- |
| NCB Locomotives-Wigan area. | | Views: 942 |
| 26-12-1963-Gidlow Washing Plant. | | Comments: 11 |
| Photo: Barrie Old. Item #: 29165 | | |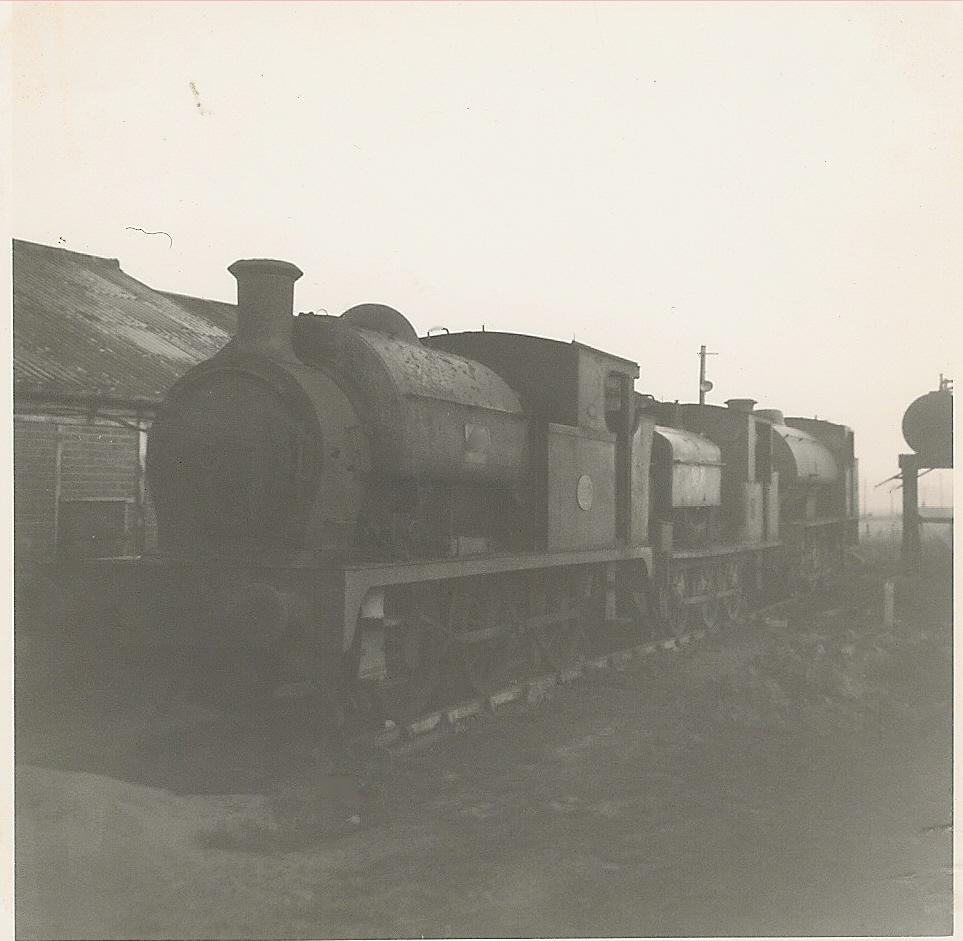 | | | |
| --- | --- | --- |
| | Image scaled down from 963px to 941px wide | Click here, or click the photo to view original |
| | | |
| --- | --- | --- |
| | The end of an era- NCB Steam Loco's "John"(1911),No.2 (1917) & Robin Hill (1952) after the Drift Mine at Standish was closed down November 1963. I assume that these locomotives went to the scrap yard. | |
Comments by tommy, 14th March 2017
used to walk it home from shevy secondary school,through wood's and down to john pit on our way to crooke, john alway's came past us , we would alway's hitch a ride on the wagon's
good owd day's
Comments by Stuart, 14th March 2017
The engine at the back was built in 1952 by Hunslet in Leeds and was new to NCB Standish. It stayed here until Robin Hill Drift Mine closed and it was moved to Cronton Colliery where it stayed until being scrapped in 1972. The story of the other two will follow when I find out about them!!
Comments by Stuart, 14th March 2017
The front loco was built by Pearson & Knowles in 1911 and moved to Chisnall Hall in 1947 it worked there and around Standish until 1965 when it was moved to a scrap yard in Chequerbent and scrapped.
Comments by Stuart, 14th March 2017
No.2 was built in 1917 by Manning Wardle in Leeds for the Wigan, Coal & Iron Company and was originally named 'Lionel'. It later became No.2 and came to NCB Standish in 1947 and like 'John' ended it's days in Chequerbent in 1965.
Comments by Simon, 14th March 2017
Last time I went to the scrap yard at chequerbent, which was a few years ago there was an engine still there near to the weighbridge. Don't know if it is the same one though. Would be great if it is.
Comments by WN1 Standisher, 16th March 2017
Pardon my ignorance but where is chequerbent ?
Comments by Garry, 16th March 2017
The roundabout Island at Westhoughton going towards the M61.WN1 Standisher.
Comments by WN1 Standisher, 16th March 2017
Thank you Garry. Do they still wield the gas-axe there ?
Comments by Stuart, 16th March 2017

The scrap yard belongs to Holt & Gordon and there is still a steam locomotive there. It was built in 1912 for Garswood Hall Collieries by Avonside Engineering of Bristol. It was numbered 4 and named Robert. After Garswood closed it worked around St Helens but has been in Chequerbent since the 1965. So it does have a sort of Wigan connection.
https://www.flickr.com/photos/94130968@N07/12639062103/in/photolist-edVft4-qJAPzS-ctWHZd-bD6X59-kfSuPR-anMQNM-byRCho-efFndb-bMLha4-bMLiTn-ddNgEY-o6FV51-dMBS2F-dMBSsv-byRBFq-byRDzw-bMLhUH-hWT877-byRDoG-efEyEv-eJBidx-iYKgGZ-bTuF7F-phqcaB-a5pFU8-P3s5Yi-NHASxw-rsKeec-Hc7ucm-Hf2Arr-Ay5oYv
Comments by GW., 18th March 2017
Cheers Stuart. You know your machinery.
Comments by Simon Andrews, 10th August 2017

Does anyone know the name and type of the steam engine that crossed the road on the road into Standish.I mean the road down from Shevington into Standish close to Standish main junction lights in the early 60s. I think it had one big driving wheel and pulled trucks across the road and the traffic stopped for it.I think it was an old Victorian engine possibly green.Does anyone else remember seeing it please?
Thanks
Simon.