| | | |
| --- | --- | --- |
| Old Road Accidents | | Views: 1287 |
| He Walked Away | | Comments: 3 |
| Photo: Baldylocks Item #: 25198 | | |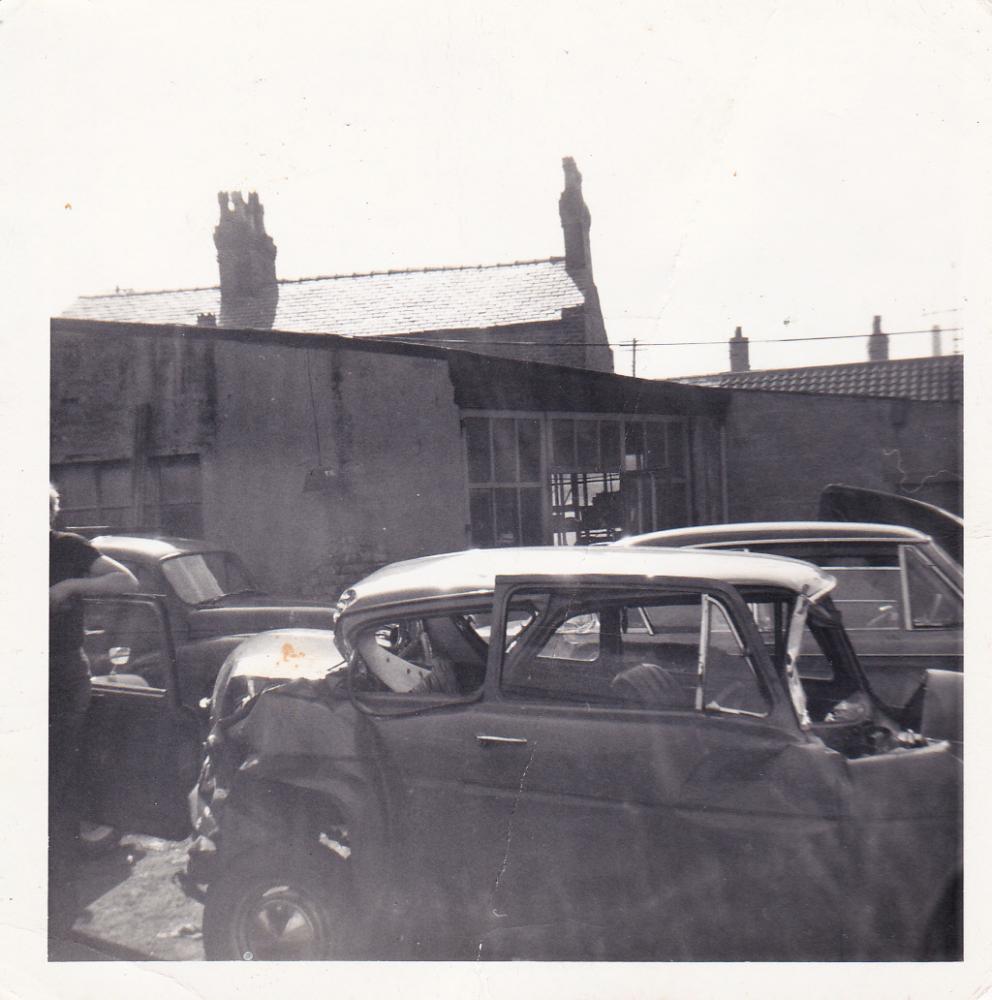 | | | |
| --- | --- | --- |
| | Image scaled down from 992px to 1000px wide | Click here, or click the photo to view original |
A photo of my father in laws company car after being an innocent party that was involved in a multi vehicle crash in the 1960s,between Wigan & Chorley
After all this he walked away with just a small cut above his eye & was back at work the following day.

Comments by Mr T, 21st May 2014
Looks quite a nasty bump.
Was your father in law badly injured?
Comments by Baldylocks, 21st May 2014
No,Mr T,he was not badly hurt.
All he got was a small cut above his eye.
His mate (I think he was called Eric)picked him up from the hospital & back to where the car got towed away & recovered to,to get his personal effects from it.
He also took these photos & that was the last he ever saw of the car.
As for his ordeal,my father in law just shrugged it off & went back to work the following day,with a story to tell his workmates.
Comments by Kenee, 22nd May 2014
Cars weren't very safe in those days but the 'crumple zones' on that one seem to have worked OK.