| | | |
| --- | --- | --- |
| Lamberhead Green Workingmens Club | | Views: 3993 |
| Lamberhead Green Workingmens Club | | Comments: 8 |
| Photo: Pat van Vliet Item #: 12424 | | |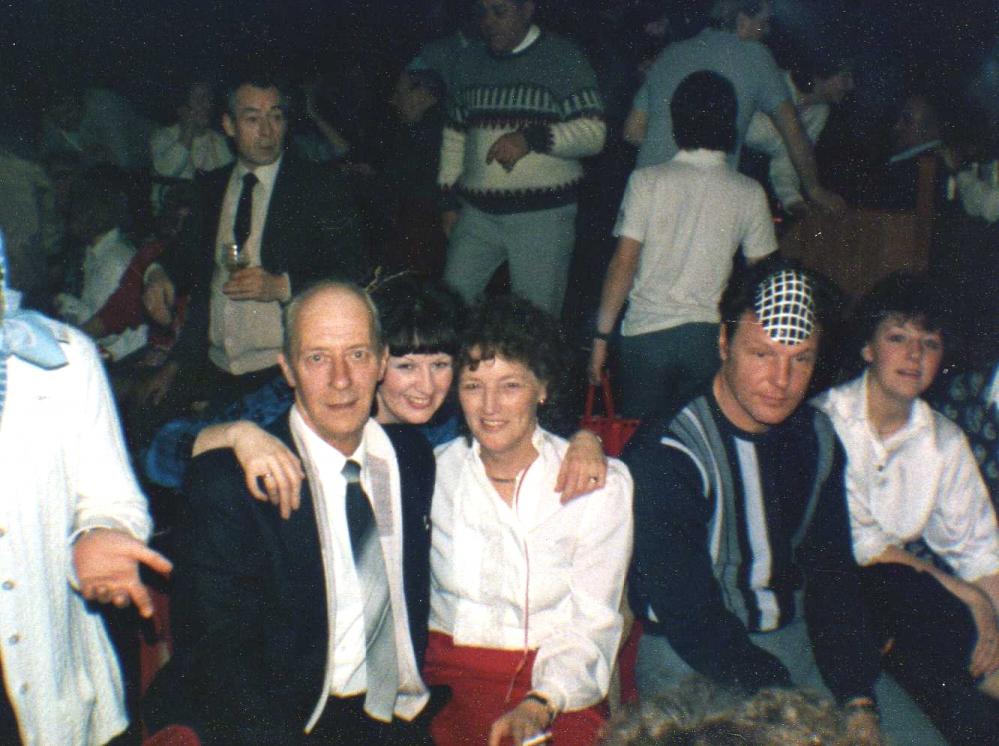 | | | |
| --- | --- | --- |
| | Image scaled down from 999px to 746px wide | Click here, or click the photo to view original |
| | | |
| --- | --- | --- |
| | ca 1974 - Ronnie and Brenda (can't recall their surname), myself in the middle. I don't know the other couple. | |
Comments by Mick, 3rd November 2009
99% certain the chap in the striped jersey is Derek Grimshaw, who lived in New Street.
Comments by cheryl lloyd, 4th November 2009
Ron and Brenda's surname was Weaver, they were my Aunt and Uncle but have both sadly passed away now.
Comments by Pat, 4th November 2009

I'm really sorry to hear that Cheryl! they were a lovely couple, have some good memories of them. That photo was taken the last time I saw them just before we moved back to Holland.
Comments by Jarvo, 4th November 2009
Isn't that Alf Carletti in the background with the white and greyish jumper?
Comments by Tom P, 6th November 2009
Looks like Roy Davies with glass in hand
Comments by Dee, 9th November 2009
your spot on Mick it is Derek Grimshaw i used to work with his wife Val..a nice man was a policeman dont know if he still is.
Comments by Mick, 10th November 2009
He's retired now Dee. Haven't seen him in years.
Comments by EVERTONIAN, 1st December 2009
the lady called brenda i think was the late john (mucker)masons mother.