| | | |
| --- | --- | --- |
| PIGEON RACING | | Views: 1148 |
| IMPERIAL PIGEON CLUB 1975 2 | | Comments: 5 |
| Photo: RON HUNT Item #: 30463 | | |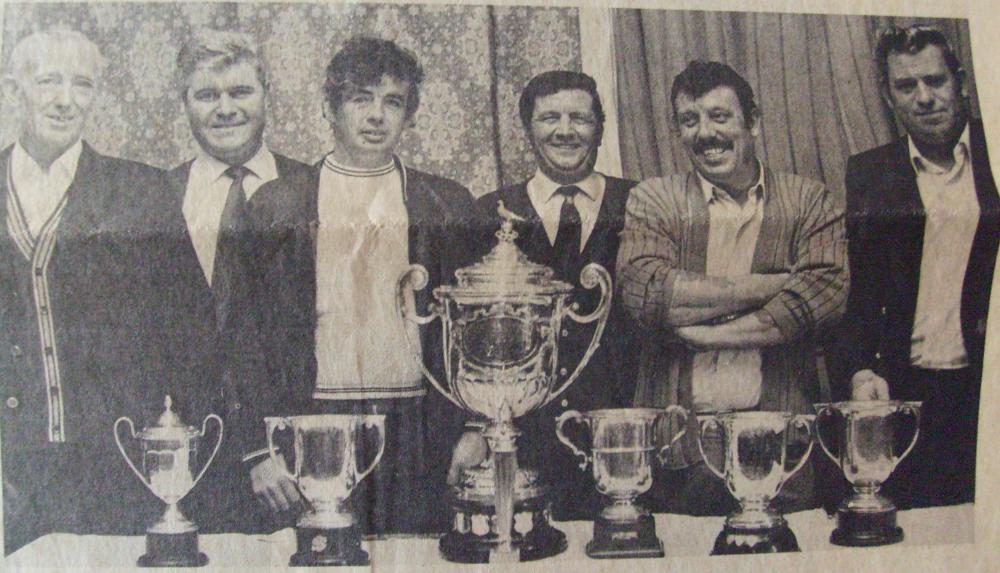 | | | |
| --- | --- | --- |
| | Image scaled down from 1000px to 573px wide | Click here, or click the photo to view original |
Members of the IMPERIAL PIGEON CLUB Higher Ince. with their trophies.
Are there still Pigeon Clubs around?
Comments by Johnny, 15th April 2018
I don't suppose the refreshments were Pigeon and Potato Pies!
Comments by cs, 15th April 2018
is that walt birchall second from right is pen was side of canal on rose bridge and i think the chap far right is a young bill bellshaw not sure if it is bill i remember my dad buying a 177 air gun of him for me
Comments by Ian, 15th April 2018
My late Dads cousin 3rd from the left. Barrie Taylor. Lived off Chapel Lane, Bradford Place.
He died a couple of months ago. Sadly his wife, Lillian also died within 24 hours of him.
Comments by Anne Melling, 16th April 2018
Hello Ian so sorry to read that Barry has died I do remember him from Chapel Lane so sad his wife died within 24 hours of him but at least they are together. I will tell my Aunty Joyce who also lived in Bradford St. opposite your dad.
Comments by Ian, 17th April 2018
Thanks, Anne.
It was a very sad occasion. They had a joint funeral at Wigan Parish Church. It was well attended as they were popular people. One of the songs played mid service was Happiness sung by Ken Dodd. That sums our Barrie up!