| | | |
| --- | --- | --- |
| Central Park | | Views: 1746 |
| Central Park 1938 | | Comments: 14 |
| Photo: RON HUNT Item #: 29873 | | |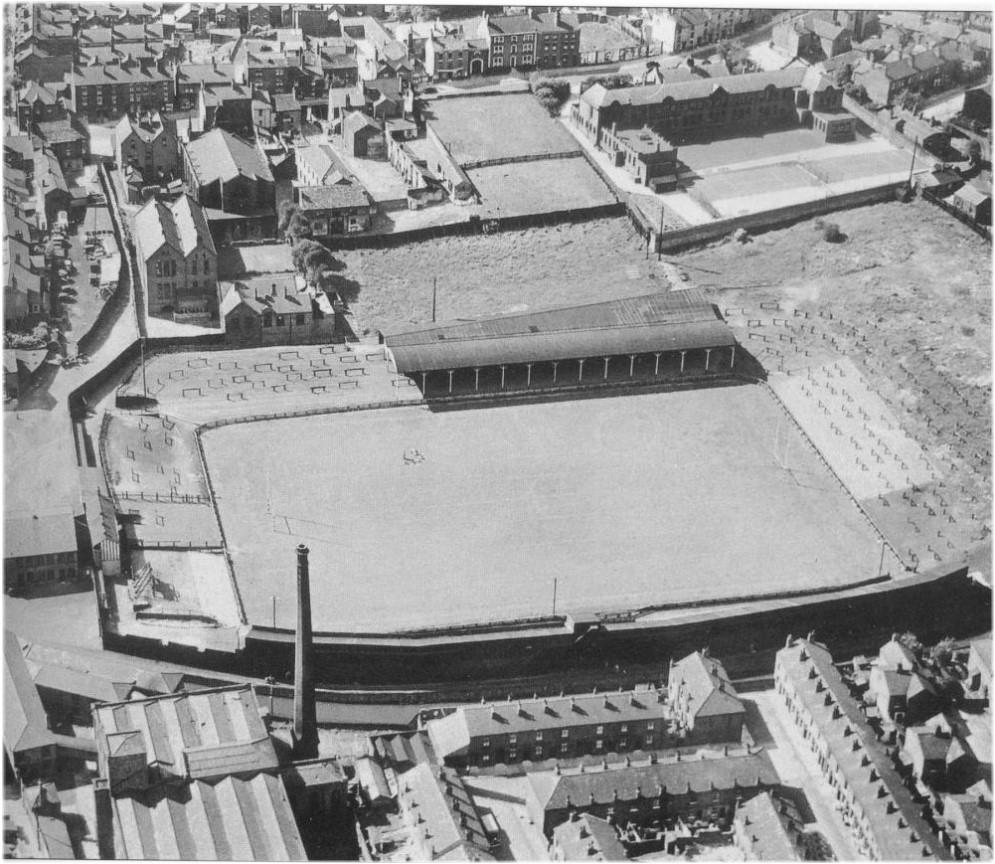 | | | |
| --- | --- | --- |
| | Image scaled down from 995px to 864px wide | Click here, or click the photo to view original |
| | | |
| --- | --- | --- |
| | Aerial view of Central Park in 1938 | |
Comments by JJP, 12th November 2017
Not only does this photo show an early Central Park but unless I'm mistaken - Westminster Street also, the birthplace of George Formby at # 3, May 26th 1904. When I was a child in the 1950s my mother would point out which house as we walked by. Thanks Ron, keep um coming !.
Comments by Veronica, 12th November 2017
Down by the side of Westminster St wasn't there some stone steps leading down by the Douglas? That's the way we went on walks. Are they still there? I remember the railings and the cobbles.
Comments by marieM, 12th November 2017
Ron - memories
Comments by JJP, 12th November 2017
Veronica, Westminster Street and its surroundings have long gone, cleared many-many years ago, replaced by River Way but I do remember those steps you mention.
Comments by Veronica, 12th November 2017
Thanks for that JP I always meant to go down there sometime when I came to Wigan it's over 50 yrs ago the last time I walked along there. Then it must be blocked off now!
Comments by Owd viewer, 12th November 2017
There's a plaque on the wall in River way where George Formby was born, The photo dose not go so far so is that incorrect?.
Comments by Carl, 13th November 2017
Veronica the steps you are talking about were at the bottom of River street which is on the lower right of this picture. There were two big houses on the left as you went down to the douggie always had sweet smelling red roses in the front garden possibly the only 2 garden houses around there.
Comments by Veronica, 13th November 2017
That's right Carl I can't understand how they cannot be there anymore!!! Daft I know!
Comments by owd wiganer, 14th November 2017
if you look to see the end of tall chimney shadow that is were Formby lived , steps that went down to the river were at the bottom of the next street along on the left,
Comments by tuddy, 14th November 2017
Dose anybody know what the factory, with the chimney, bottom left is?
Comments by Carol, 15th November 2017
Tuddy, looking on a 1929 map, the building with the chimney is Water Heyes Cotton Mill
Comments by Broady, 15th November 2017
There was a company called Water Heyes that specialized in flameproof electrical fittings. By all accounts it was on the left hand side if you turned left at the Little theatre. I think the Mercure Hotel is on the site. There is an old photo of it here on WW.
Comments by tuddy, 15th November 2017
I remember the Water Heys electrical works, I didn't know they had a cotton mill as well.
Comments by John, 15th November 2017
The lane itself, from Greenough street along the river to the Little Theatre, was called Water Heyes. Before the area was built on it was the name of the fields there. It was a coincidence that the electrical works was owned by people called Heyes. The name "hey" for a narrow lane is found in Standish (Squires Hey) and Liverpool (Hackins Hey) and no doubt elsewhere.