| | | |
| --- | --- | --- |
| Bradshaw family | | Views: 996 |
| Bradshaw Family | | Comments: 9 |
| Photo: Derek Finch Item #: 30803 | | |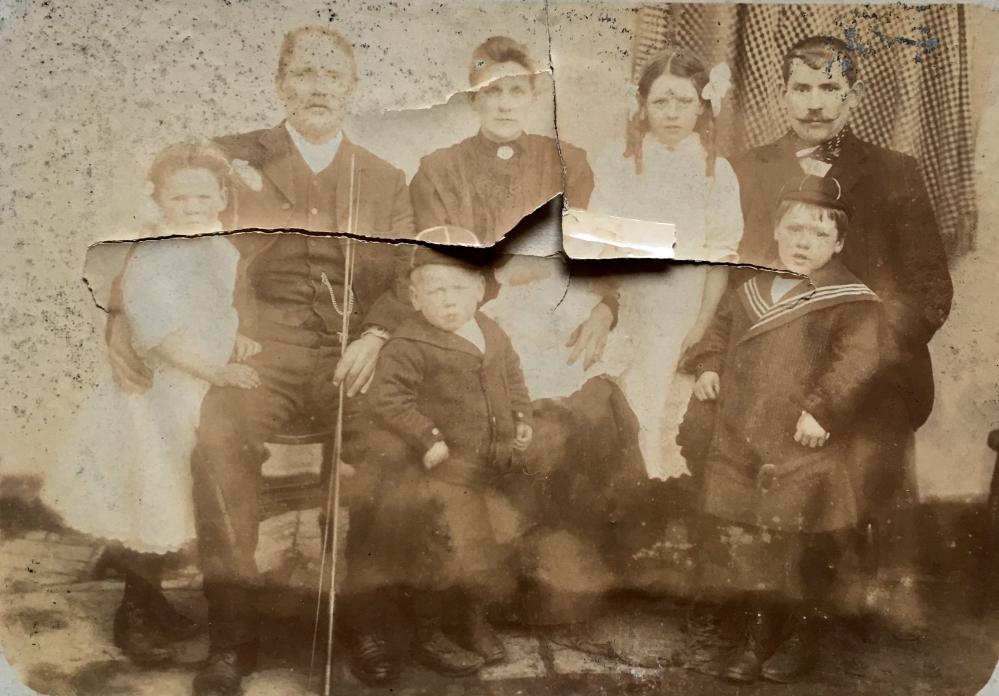 | | | |
| --- | --- | --- |
| | Image scaled down from 999px to 696px wide | Click here, or click the photo to view original |
| | | |
| --- | --- | --- |
| | Bradshaw family from Wigan Lane. My Nan Annie and her sister Martha, parents Thomas and Elizabeth, brothers Robert, William and Horace. | |
Comments by Helen of Troy, 27th October 2018
There were hundreds of Bradshaws in Wigan & the surroundings...as I have found when doing family history ! Wonder where this family fit in.
Comments by Jarvo, 29th October 2018
They're so famous that they used to heve their own radio programme on Manchester FM. Honest!
Comments by Veronica, 3rd November 2018
I would love to hear little Billy Bradshaw and his mam and dad on the radio again! They were so true to life.
Comments by winnie, 4th November 2018
is the a small child on the mothers knee ?
Comments by John G, 6th November 2018
Young Billy Bradshaw say's: Mam auntie Veronica say's she likes us, that's nice Mam isn't it, your right Billy love, it's nice to be nice.
Alf are you with us or asleep as usual in that blinking armchair, now Audrey no need for swearing and sarcastic swipes, Audrey states: I'll have you know Alf Bradshaw I never swear i,am a lady.
He He Dad she's got you their, I never hear me Mam swear, Alf says you'll here me swear in a minute ya little cheeky monkey. And as for being lady Audrey I'll remind you Friday night when your playing bingo and someone shouts before you. Anyway our Veronica love we like you to, don't we Billy love, Mam I think she very nice Mam can she come for Christmas Dad, I lad why not, it's just another spud in pon.
Comments by Veronica, 6th November 2018
It looks like the mother is holding a baby. I wonder if the baby's face was cut out of the photo to put in a locket. Just a thought...
Comments by Veronica, 6th November 2018
Hahaha Billy- I would love to come - but for the last 49 years like your mam - I have had to cook the Christmas dinner. There's just no rest for the wicked- perhaps Boxing Day and I'll bring you some sweeties. ;0))
Comments by Veronica, 6th November 2018
And I'll bring a Beano Annual for you - we'll play Snakes and Ladders - then watch telly till we're all 'stupefied' wi'all rubbish on it... ,
Comments by ged, 16th February 2019

Veronica, you can hear the Bradshaws every sunday on Radio Manchester between 11 & 12 am