| | | |
| --- | --- | --- |
| FRANK RICHARDS Mr. UNIVERSE | | Views: 2096 |
| Frank Richards Mr. Universe | | Comments: 14 |
| Photo: RON HUNT Item #: 30479 | | |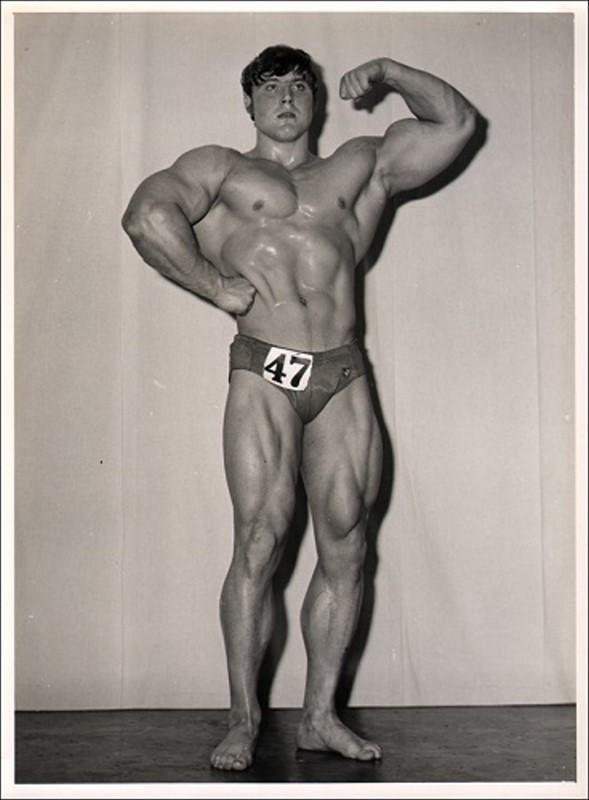 I can't believe there is nothing on the site about Frank. I went to the Thomas Linacre School with Frank. He wasn't in my form but in the same year.There are some class photos on the site which Frank is on.
Here is some stats.
Competitions

1967 Mr Universe – NABBA, Tall, 6th
1968 Mr Universe – NABBA, Tall, 3rd
1969 Mr Britain – NABBA, Winner
1969 Mr Universe – NABBA, Tall, 2nd
1969 IFBB Mr World (Belgium), 1st
1970 NABBA Mr Universe (London) class 1, 1st
1985 Mr Olympia, 10th
1986 World Of Champions, 3rd
1986 World Pro Championships, 3rd
1986 Los Angeles Pro, 3rd
1986 Mr Olympia, 14th
1987 Night of Champions – IFBB, Did not place
1987 World Pro Championships – IFBB, 9th
1989 Arnold Classic – IFBB, 12th
1989 Grand Prix Melbourne – IFBB, 8th
1989 World Pro Championships – IFBB, 7th
1997 Arnold Classic, 12th
1998 Melbourne Grand Prix, 7th

Found on : https://www.greatestphysiques.com/frank-richards/


Comments by Peter, 23rd April 2018
Harry Catterall mentored!!
Comments by Mick, 23rd April 2018
He worked at Springs Branch for a while.
Comments by Mick, 24th April 2018
He worked at Pem Caravans for a while
Comments by DTease, 24th April 2018
My Mam used to tell me that I could look like this if I ate all my boiled cabbage.
Comments by Janine, 24th April 2018
Why would you want to???
Comments by RON HUNT, 24th April 2018
Has anyone got a contact number for Frank? I think he still lives in Wigan or nearby. I remember his daughter or daughter in law posting something about him a few years ago on the COMMUNICATE TOPIC
Comments by Tony, 24th April 2018
Ron. There is some stuff on here about him in the People section under Richards.
Comments by Jarvo, 24th April 2018
Frank has a look of a young Jemmy Higham on this pic. He also worked at the old Pem Caravans.
Comments by Joe, 24th April 2018
He use to be the head bouncer at Chaplin's,
Comments by Mick, 24th April 2018
Also worked the door at Tiffanys in the mid 1980s, Joe.
Comments by gibo, 24th April 2018
He worked on the over head line time at springs branch.I think he got nocked off a ladder and broke some bones.
Comments by JohnW, 25th April 2018
Incredible sportsman. The competition stats show just how advanced he was at his chosen sport. Not everybody understands bodybuilding, each to their own I suppose but for him to compete at that level in that era and be placed and be known throughout the world (mixed with Arnold Schwarzenegger)in that sport, incredible achievement...made even more incredible because of the very serious injuries he suffered on the railways. I bet he has some stories !
Comments by Jason, 26th April 2018
The steroids helped a lot too.
Comments by trewyth, 28th April 2018

I remember Frank, He lived in Snowden Ave as a kid and went to St James' school , Worsley Mesnes. His sister, Rose was in the same class as me.