| | | |
| --- | --- | --- |
| ASPINALL FAMILY in U.S.A. | | Views: 950 |
| William Albert Aspinall. 50th. Anniversay | | Comments: 4 |
| Photo: RON HUNT Item #: 29726 | | |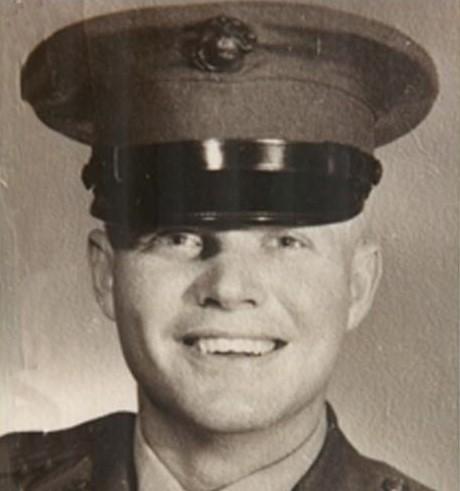 I make no apologies for posting this as it is Wigan related.
William Albert Aspinall was K.I.A. 50 years ago today. 9-13-67. Bill is the brother of a good friend of mine, Don Aspinall, who lives in Virginia, who himself fought in Korea and Vietnam. Their father was born and lived in Wigan. He was born in the Lock House on the L.L. canal at Standish Lower Ground. The lock and house have long gone but you can still see the remains of the lock and you can make out part of the floor of the house, which is hidden under a small bush at the side of the lock. He himself had a very distinguished army career and was based in England during the war and visited relatives in Wigan regularly.
Bill is centre back row. The Marine front right is Paul Dupree he was one of only two survivors when this group of Marines got ambushed whilst out on patrol in Thua Thien Province, South Vietnam.9-13-67. Don told me that Paul would often phone him, he was suffering from P.T.S.D. and couldnít live with the fact that all his friends died and he lived. As today is the 50th anniversary of Billís death I promised Don, who is very proud of his Wigan ancestry that I would make sure that Billís Wigan roots wouldnít be forgotten. Bill was studying to be a priest when he got drafted. He is buried in Plattsburgh N.Y.
R.I.P Bill. Iíll be thinking of you today. SEMPER FI.

See my other post from 3 years ago on ĎASPINALL FAMILY in U.S.A.í and link below with more information about Bill.

http://www.virtualwall.org/da/AspinallWA01a.htm
Comments by RON HUNT, 13th September 2017
The photo I have referred to is on ALBUM under' ASPINALL FAMILY in AMERICA' also an email which Don sent to me 3 years ago with a harrowing account of the Ambush.
Comments by Veronica, 13th September 2017
How very sad and how awful to have to live with what happened to his mates. They were our generation - whilst we were enjoying our time in the sixties they had to go through the horrors of Vietnam. Rest in Peace young man.
Comments by Scaramouche, 13th September 2017
Ron having just read the email from your friend I am in tears....R.I.P. William Albert
Semper Fi
Comments by RON HUNT, 15th September 2017
It is with a sad heart that I have just heard that Don, Bill's brother, passed away on Tuesday just 1 day before Bill's 50th anniversary of his death so unfortunately he wouldn't have seen this post. Don was himself a ex serviceman. serving in the air force in the Korean war and Vietnam. R.I.P my good friend.