| | | |
| --- | --- | --- |
| Pemberton | | Views: 1432 |
| Pemberton - Old Queens Cinema | | Comments: 15 |
| Photo: Mick LD Item #: 31498 | | |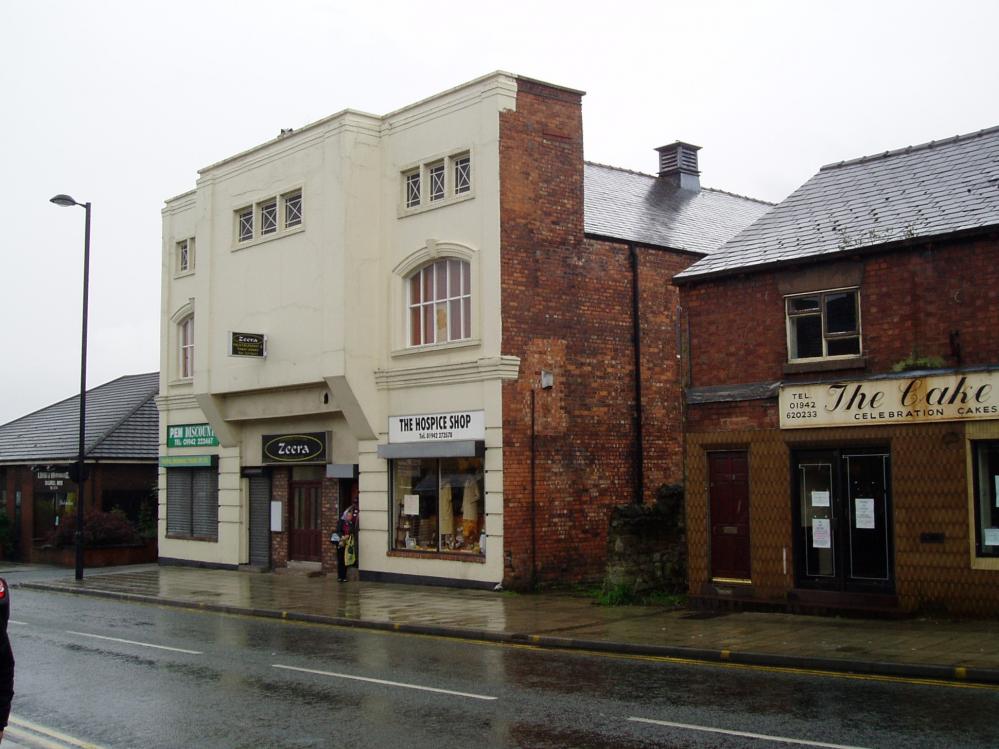 | | | |
| --- | --- | --- |
| | Image scaled down from 999px to 749px wide | Click here, or click the photo to view original |
The old Queens Cinema, Pemberton.
Converted to a squash club 1979/1980 after spending time as a bingo hall.
Later housed a variety of businesses.
Photo taken August 2005.
Comments by Albert.S., 10th September 2019
All the time I was stationed in Pemberton, I was only called into this cinema on one occasion to deal with a clown that was misbehaving. Just evicted the culprit expeditiously.
Comments by Basil Brush, 10th September 2019
there are a lot of old queens in pemberton.
Comments by Poet, 10th September 2019
Oh,if only you weren't speaking metaphorically Albert.
Comments by Mr X, 10th September 2019
I don't remember this building as a cinema in Pemberton. Wasn't there another cinema further down Ormskirk Road called Unit 4?
Comments by Philip G., 11th September 2019
I think this is the place where we'd been to see the film Gonks Go Beat, in the mid-Sixties. A few Wigan musicians had appeared in the film i.e., The Trolls.
Comments by Jarvo, 11th September 2019
Elvis, Hayley Mills, South Pacific, to name a few...And then Harry's chippy for a bag of chips...Stuff the internet! Some folk have never lived...
Comments by Tony Topping, 11th September 2019
Used to play squash there with my old friend Kev Leigh!
Comments by Eddie, 11th September 2019
Mrx this was unit 4.
Comments by A.W., 11th September 2019
Mr X. the Unit 4 was near the Halfway House, it is a carpet warehouse now. It was The Carlton Cinema originally then became a social club and reverted to a cinema around 1970, finally closed about 20 years ago.
Comments by Terry, 11th September 2019
Eddie Unit Four was half a mile down the road at Carnegie.
Comments by Pw, 12th September 2019
Was one of these cinemas mentioned the Sportsman club in the 60/70?
Comments by Terry, 12th September 2019
PW Unit 4 at Carnegie was the Sportsmans.
Comments by ken, 12th September 2019
Yes Pw the Carleton.
Comments by Ron, 13th September 2019
Double seats upstairs.Went every Friday with my then girlfriend.Christine Lathom.Great memories
Comments by Alan Jones, 16th September 2019

Earliest recollection is of the Saturday afternoon two penny 'Rush' when we could supplement our Friday penny pocket money In the early 1940's I, and a friend attended the 2nd house Saturday evening performance. Each week I booked seats J1 and 2. My Aunt worked there as an Usherette. When I eventually took a girl friend and moved to the double seats upstairs my Parents knew of this the next day.