| | | |
| --- | --- | --- |
| Standishgate | | Views: 711 |
| STANDISHGATE 1972 | | Comments: 7 |
| Photo: RON HUNT Item #: 31418 | | |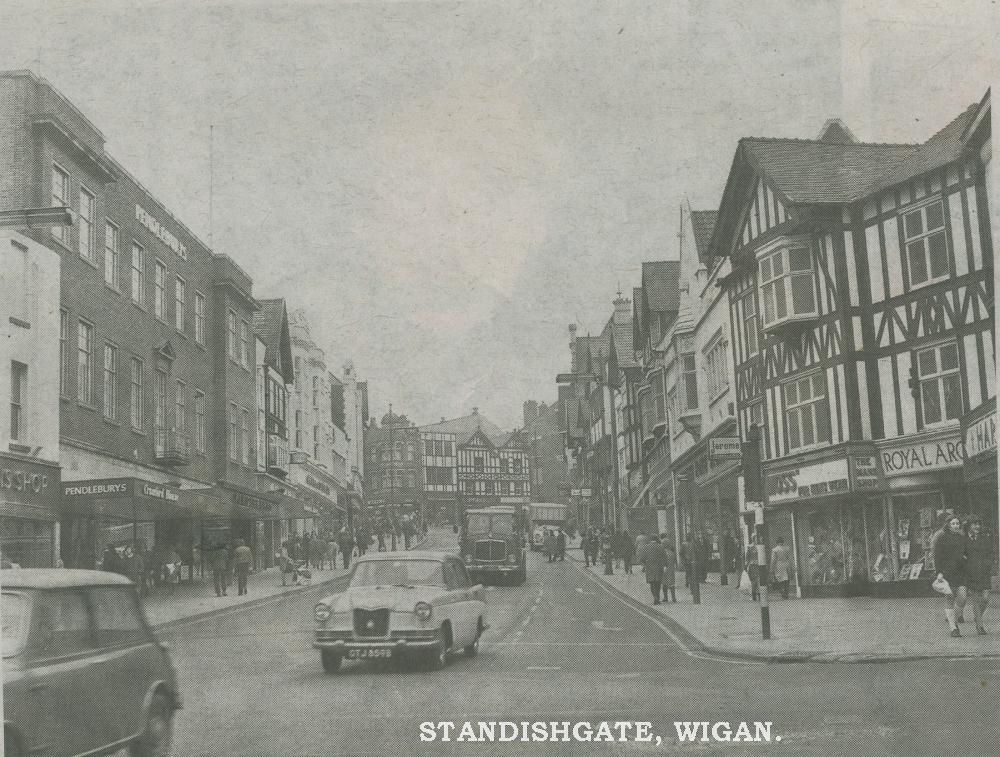 | | | |
| --- | --- | --- |
| | Image scaled down from 1000px to 757px wide | Click here, or click the photo to view original |
| | | |
| --- | --- | --- |
| | HOW I WISH I COULD TURN THE CLOCK BACK... | |
Comments by Veronica, 10th August 2019
Me too! A great shopping centre then and to think the Market Place goes back centuries.... Even the 'peasants' had to buy foodstuff and such! ( bet it stunk a bit though in those days)!
Comments by Maureen, 10th August 2019
Me too Ron,life was a lot simpler..everywhere was cleaner,people had more pride in how they looked,there was no druggies around every corner,people were more caring to children and animals..I'm not looking through rose tinted glasses I'm sure,I think the majority of people will agree.
Comments by jack, 10th August 2019
ME TOO.
Comments by Helen of Troy, 10th August 2019
It looks not much changed in 1972 from when I last knew it in the late 1950s. Its good to to see a busy town centre.
Comments by DerekB, 10th August 2019
Couldn't agree with you more, Maureen. And the corporation buses were still there in their Cherry and White livery!!!
Comments by Elizabeth, 10th August 2019
I couldn't agree more with you Maureen.You're not looking through rose-tinted specs.
Comments by Julie, 11th August 2019
As you said Ron me to wishing that I could turn the clock back to, todays society its awful the changes to everything people and their attitude all it is today is daft mobile phones common tattoos daft social media what has this world become, I am only telling the truth its pathetic today.