| | | |
| --- | --- | --- |
| New Springs | | Views: 538 |
| school house | | Comments: 5 |
| Photo: walt (north Yorks) Item #: 31344 | | |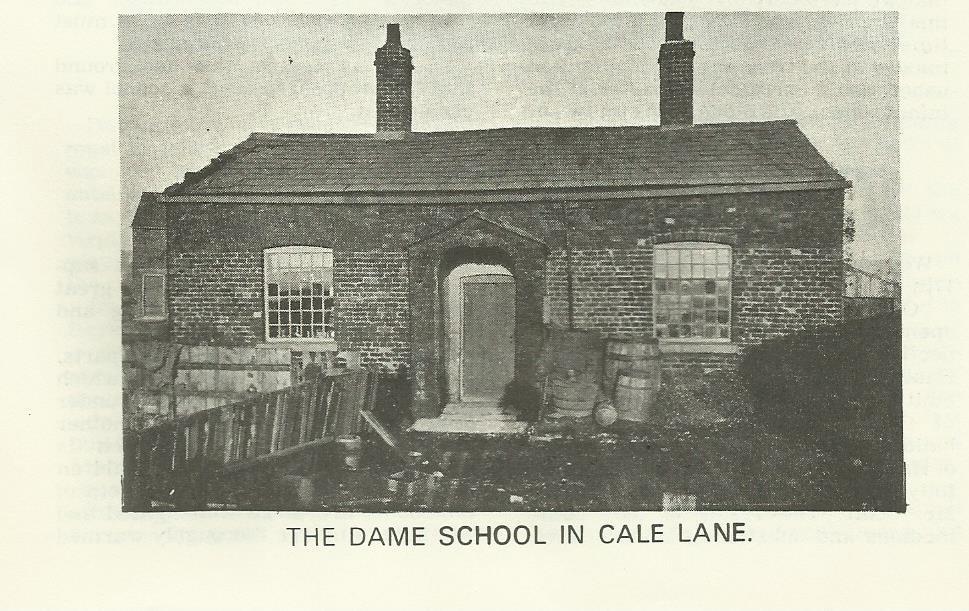 | | | |
| --- | --- | --- |
| | Image scaled down from 969px to 611px wide | Click here, or click the photo to view original |
| | | |
| --- | --- | --- |
| | the "Dame School" Cale lane, Dame Molyneux taught day pupils here 1859 for the modest sum of 2/- two shillings a week (10p) | |
Comments by cindy, 15th July 2019
Walt where abouts would this have been.
Comments by walt ( North Yorks ), 15th July 2019
Cindy, awfully sorry but I haven't got the slightest idea where it was other than Cale Lane. Perhaps someone will have a thought as to where.
Comments by cindy, 16th July 2019
Thanks anyway walt
Comments by winnie, 19th July 2019
Name: Mary Molyneux
Age: 69
Estimated birth year: 1792
Relation: Head
Gender: Female
Where born: Parbold, Lancashire, England
Civil Parish: Aspull
Ecclesiastical parish: Haigh
County/Island: Lancashire
Country: England Household Members:
Name Age
Mary Molyneux 69 Schoolmistress
Henry Molyneux 24 Stone Mason
Mary Molyneux 20 Cotton Weaver
Sophia Molyneux 21 Teacher
Hannah Hitchen 7
Comments by Dr Keith Tattum, 21st July 2019
I'm not sure how relevant this is, but my Great Auntie Elsie lived in a house which bore a remarkable resemblance to this building, with her husband Harry Gould, and her brother Albert Foot. The house was always referred to as the "Old Home", and as a boy in the 1950's I was told it used to be a school, or Sunday school. I have to say I always found this hard to imagine. There is much in this photograph which chimes with my memory, unreliable as it is; two chimney stacks, a bullnose pain of glass, and the same proportions. By the late 50's the front door porch had become a pantry, with the outside aperture having been bricked up. The front door as I knew it was to the left, on the gable end. The house stood down a short track just south of where Ash Lane meets Cale Lane. Looking on Google Street View the track is still present. The site of the Old Home now appears to be occupied by a large detached house.