| | | |
| --- | --- | --- |
| PUBS | | Views: 891 |
| BAY HORSE HALLGATE | | Comments: 5 |
| Photo: RON HUNT Item #: 31340 | | |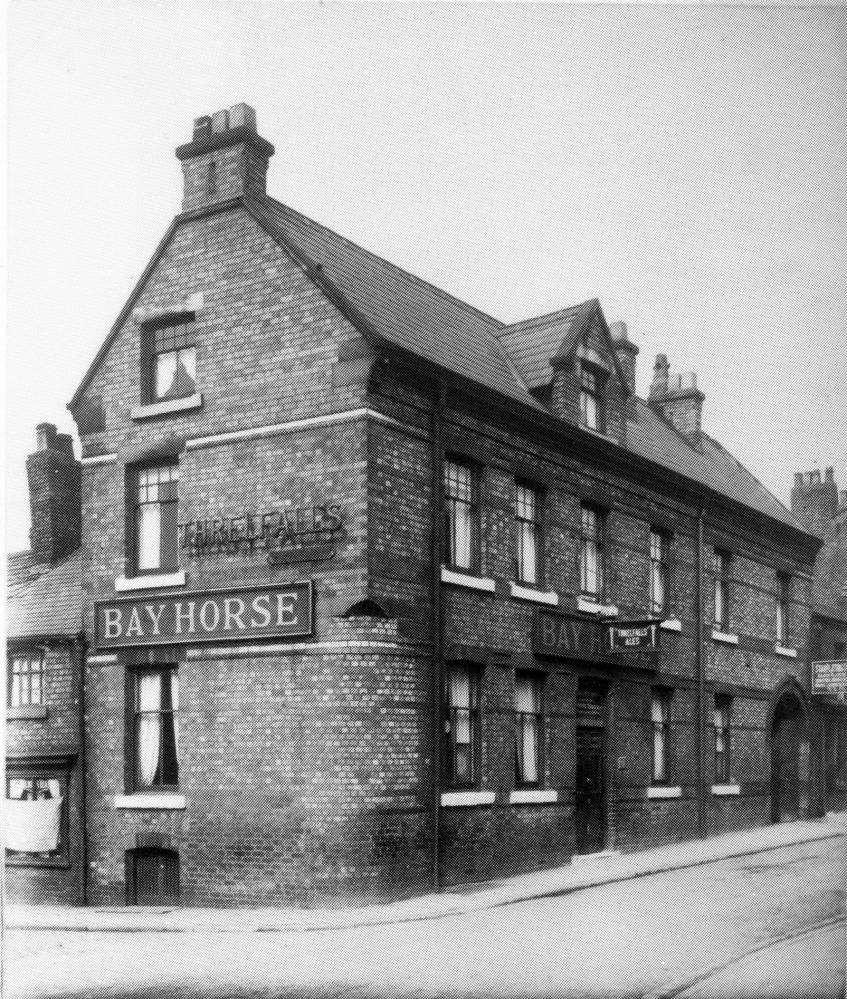 | | | |
| --- | --- | --- |
| | Image scaled down from 847px to 999px wide | Click here, or click the photo to view original |
| | | |
| --- | --- | --- |
| | A wider and clearer view of the pub. Thanks to Alan Gall for the photo. | |
Comments by winnie, 13th July 2019
Name: William Winstanley
Gender: Male
Marital status: Married
Birth Date: 27 Jan 1891
Residence Year: 1939
Address 41 Bay Horse Hotel Hallgate
Residence Place: Wigan, Lancashire, England
Occupation: License Hotel Household Members:
Name
William Winstanley Special Constable
Grace Winstanley Landlady
Comments by Veronica, 13th July 2019
A solid building designed with some flair - like many others of the period - some gone forever! I have noticed that some new buildings are being designed in a similar vein - but far flimsier.
Comments by RON HUNT, 13th July 2019
Thanks winnie for that info.
Comments by fred foster, 18th July 2019

The shop that is visible at the left of the pic was my grandma's shop where she made pies and sold general groceries. We used to watch the dray men lowering wooden barrels into the cellar down what looked like a ladder with bent rungs. You could smell the odour of stale beer as they did it.On the other side of grandma's shop was a cobbler's shop and Standwear shirt factory further down Hallgate Thanks for the memories that the pic brings back!
Comments by Veronica, 18th July 2019
Fred that's really lucky that you have spotted your grandma's shop. I am always on the lookout for the street I lived in but have only seen the end of it!