| | | |
| --- | --- | --- |
| PUBS | | Views: 891 |
| BATH SPRINGS, LIME ST. SCHOLES 1920's | | Comments: 7 |
| Photo: RON HUNT Item #: 31260 | | |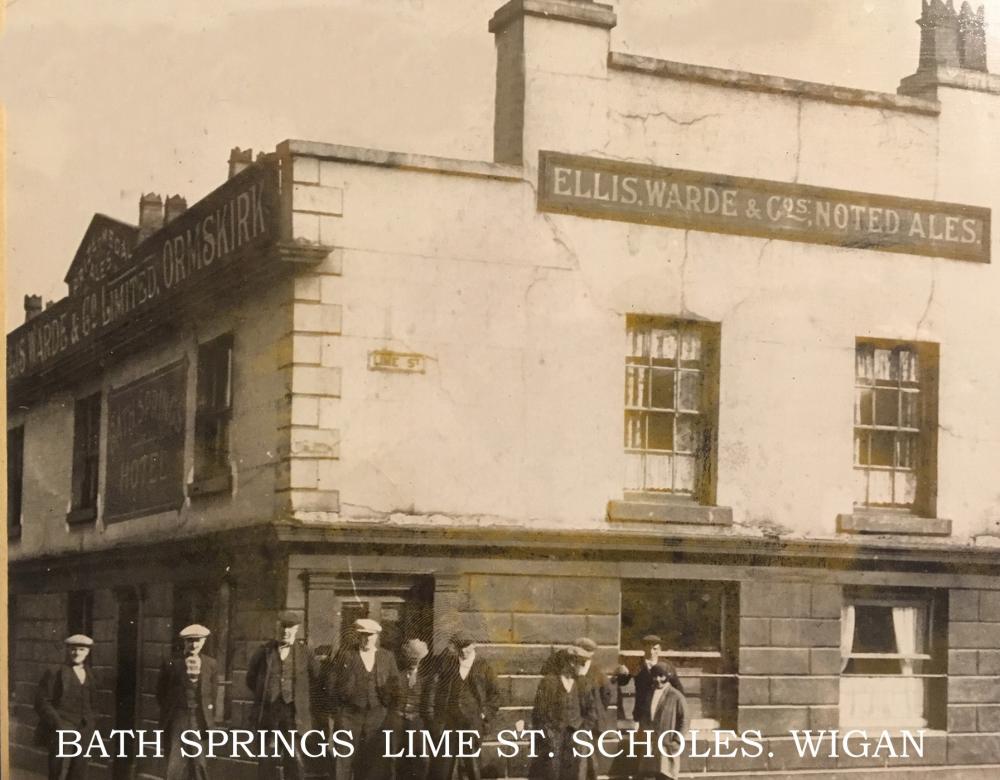 | | | |
| --- | --- | --- |
| | Image scaled down from 1000px to 780px wide | Click here, or click the photo to view original |
| | | |
| --- | --- | --- |
| | Thanks to Tom Walsh for the photo. | |
Comments by Albert.S., 6th June 2019
Brings back a few lovely memories My wife lived a few doors up Lime Street, from the Bath Springs. Played a few games of five and threes, in the Bath Springs. Knew the licensees son, very well, in the fifties. Benny Bennison.
Comments by WN1 Standisher, 7th June 2019
My late father in Law lived in Lime Street
Comments by Albert.S., 7th June 2019
WN1 Standisher. My wife's maiden name was Ashcroft. Her family lived at No.20. Much water has since passed under the River Douglas Bridge, since then.
Comments by WN1 Standisher, 8th June 2019
Albert,the family name was Shepherd and he lived there before joining the RAF in 1950. One of life's good 'un's
Comments by john, 13th June 2019
Just around the corner from School St where I was born.
Comments by Keith, 13th June 2019
Thank you for the photo Tom, my maternal great grandparents lived at 15 Lime Street in the 1880's and 1890's.
Comments by Rubyshoes, 15th June 2019
I was born in Lime Street. I don't have any recollection of it though as we moved when I was very young.