| | | |
| --- | --- | --- |
| Leeds and Liverpool Canal | | Views: 970 |
| Living the life. | | Comments: 9 |
| Photo: DTease Item #: 31235 | | |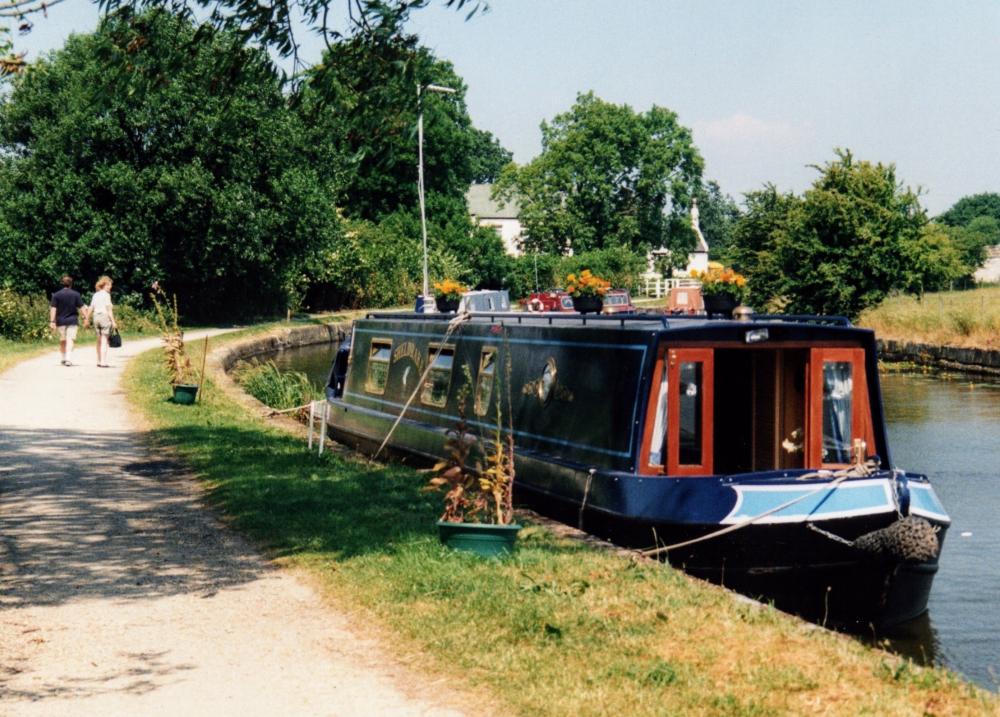 | | | |
| --- | --- | --- |
| | Image scaled down from 1000px to 717px wide | Click here, or click the photo to view original |
| | | |
| --- | --- | --- |
| | Near the Crawford Arms, close to Red Rock Bridge. | |
Comments by Helen of Troy, 27th May 2019
Isnt that just a grand sight ? Sun, water & a narrow boat to mess about on. Definately living the life DTease.
Comments by Maureen, 27th May 2019
Some years ago we hired a boat on the Thames ,the freedom to go where you fancy is second to none..it is an exhilarating feeling to wake in the morning to the rocking of the boat..I could gladly adjust to living on one..it's nice to moor the boat at wherever you want to go,and just lovely to sleep to the rocking at night..priceless.
Comments by Mick, 27th May 2019
Good idea to put pot plants near to the mooring pins
Comments by . Ozymandias ., 27th May 2019
Mick, your frequent references to mooring pins suggest to me that you may be suffering from a mild form of aichmophobia, sometimes referred to as belonephobia, an irrational fear of pointy things. I learned this on my psychology course at Liverpool's John Moore university back in the 60s, just prior to acquiring my wagon driver's degree there.
Comments by Jonno, 28th May 2019
Well said Ozy, I was on that course but I don't remember you, lol.
Comments by Fwh, 28th May 2019
I once had a boat, it got stuck in a lock,
I shouted to wife below , she said Eh chuck-what?
I said wi are stuck 'ere, wi goin ni where,
she said hang a second I'm doin mi air.
Forget tha rollers, I said wi a shout ,
grab this rope ere I'll get lock keeper out.
I hope he's not legless , wife whispered to me,
last time we came he had two or three.
Now you don't go starting or we'll be stuck in a rut,
Less of your cheek or tha teas in the cut.
Look see its moving as wife stepped onto land ,
well would you believe , now look see that's grand.
Without tha weight lass it's brought itsell free,
Tha'll be sleeping tha self the neet, not bed next to me
Comments by Philip G., 28th May 2019
What is that?, . . . Upon the 'way, . . .
It floats in black and gold,
Now easy feed for lovely chicks,
Ahead of parents bold.

Take my hand, my Salad Chef
And darling marble-hewn,
There's so much good for us to say;
I'll praise your toast quite soon.
Comments by John G, 28th May 2019
She looks back then makes a comment to hubby, did you remember to lock those double doors?
Comments by D Brown, 29th May 2019
Hubby to wife - but I thought you said you were going to lock them!!