| | | |
| --- | --- | --- |
| Haigh | | Views: 1093 |
| White Out | | Comments: 14 |
| Photo: DTease Item #: 31227 | | |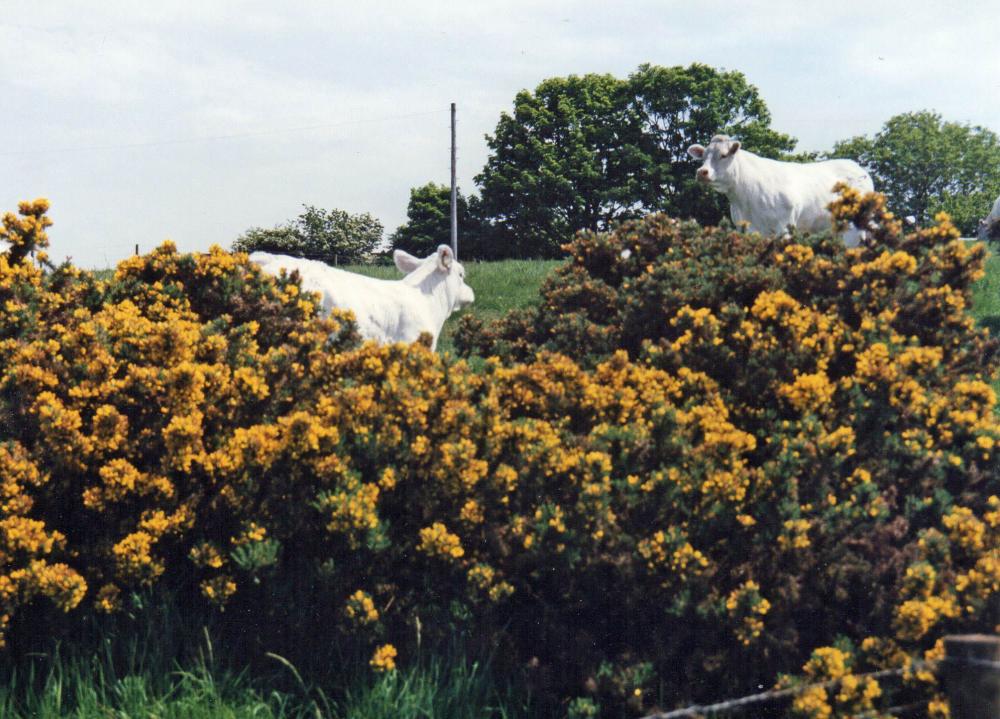 | | | |
| --- | --- | --- |
| | Image scaled down from 1000px to 719px wide | Click here, or click the photo to view original |
"I don't know what happened, mate". "Last night we were black and white and this morning we're white all over". "Do you think it's something we ate"?

Toddington, Haigh.
Comments by Veronica, 16th May 2019
We've gone beyond the pail.... Must be all that pasteurisation!
Comments by Jarvo, 17th May 2019
...Atom Heart Mother...
Comments by Mick, 17th May 2019
Full of Milk
Comments by Poet, 17th May 2019
Hail Mothers of milk and butter!
With your mottled muck bespattered udders
And eyes like mountain tarns
Shining in the fields of our lowland farms.
Comments by Veronica, 17th May 2019
'What shall us do about 'aw this Daisy.?'
'Well we can always play in pantomimes at Wigan Little Theatre Clarabell'....who knows we might make top bill at Palladium".....
Comments by Philip G., 17th May 2019
Come along, my Daisy, sweet,
Atop we'll see for miles,
And maybe even dancing hares,
With mock of farmer Giles.

For such romp I cannot wait -
He broke some Country Laws -
Now hope to join you very soon
Once free of sprawling gorse.
Comments by John G, 17th May 2019
Blinking eck Doris what's up.
What's up? That flimin Bulls loose next door, I'am not taking any chances this time Mavis.
Comments by Broady, 17th May 2019
Lovely photo. 👍👍
Comments by GW., 17th May 2019
What a moooooving photo
Comments by Ste Wigan, 19th May 2019
I can't balance this pole on my head much longer!!!
Comments by Albert.S., 20th May 2019
A soldier, who may have had a few, must have strayed in the field, and took the old soldiers saying to heart. " if it moves, salute it, if it doesn't blanco it."
Comments by Ken R, 21st May 2019
Poet.Is there anUDDER verse to this poem
Comments by Poet, 24th May 2019
There is Ken, but you've not herd it yet.
Comments by Gerry, 29th May 2019
I've just given Tommy Steel a great idea!