| | | |
| --- | --- | --- |
| Red Rock | | Views: 381 |
| Red Rock Station residents | | Comments: 2 |
| Photo: Rev David Long Item #: 31021 | | |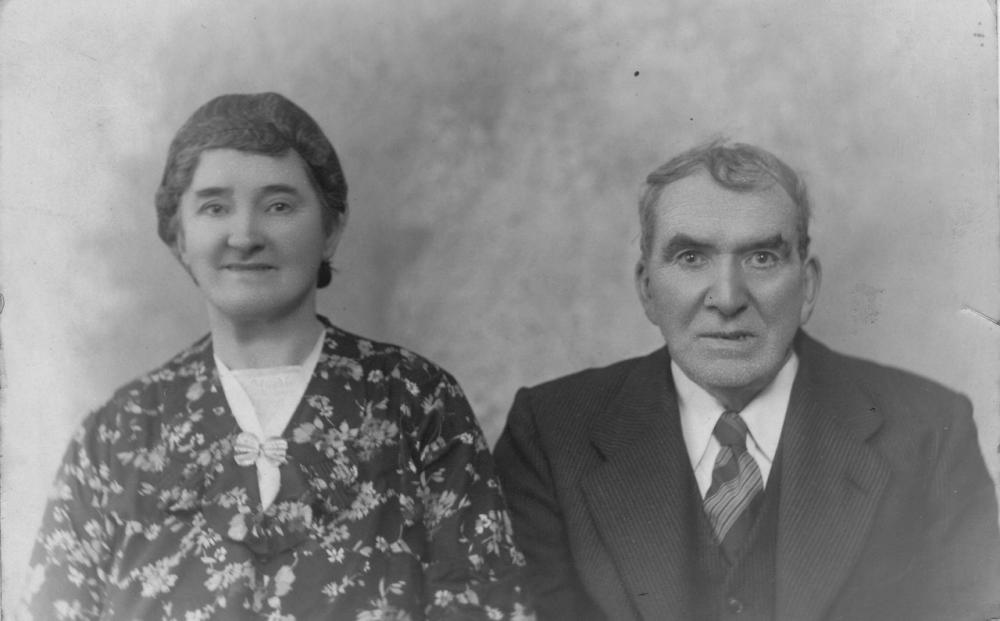 | | | |
| --- | --- | --- |
| | Image scaled down from 1000px to 621px wide | Click here, or click the photo to view original |
While the pics of Red Rock Station are being aired.... These are the parents of the Wigan policeman, Richard James Bilsborough, whose Albums I've been uploading.
They lived at 2 Station Terrace, Red Rock. This doesn't appear to be in view in any of the pics uploaded. On Old Maps three cottages appear part-way up the embankment on the side of the Up line (i.e. East of the tracks - the side the canal is on), and are accessed from the road by a track. These cottages are still there. There are also some cottages shown on the old map, facing directly onto the road, opposite the Crawford Arms - they are no longer there. They might also have been associated with the railway - does anyone know?
The father, Thomas Bilsborough, was a platelayer (according to the Marriage entry at St David's, Haigh for his daughter, Winifred Agnes B., who married PC William Boardman of Ratcliffe Road on October 25th 1930. They were both 23 - so born 1907).
Mick has managed to find some birth details for James Richard B., which gives his mother's surname, Kay, but not her Christian name. There was also another son, Thomas William B., born 1915.
Comments by Rev David Long, 10th March 2019

I've since looked at the rest of the Red Rock pics in the Album, and see there are two pics which show the row of cottages opposite the Crawford Arms - and in one the roofs of the cottages near the railway are also visible.
Comments by Steven Buckley, 12th March 2019
David - there was also a shop/cafe on the corner of Red Rock lane and Arley lane opposite the crawford arms - a family friend has a photo taken in 1960 of it.