| | | |
| --- | --- | --- |
| Wigan Pier | | Views: 885 |
| Day Trippers | | Comments: 8 |
| Photo: DTease Item #: 30940 | | |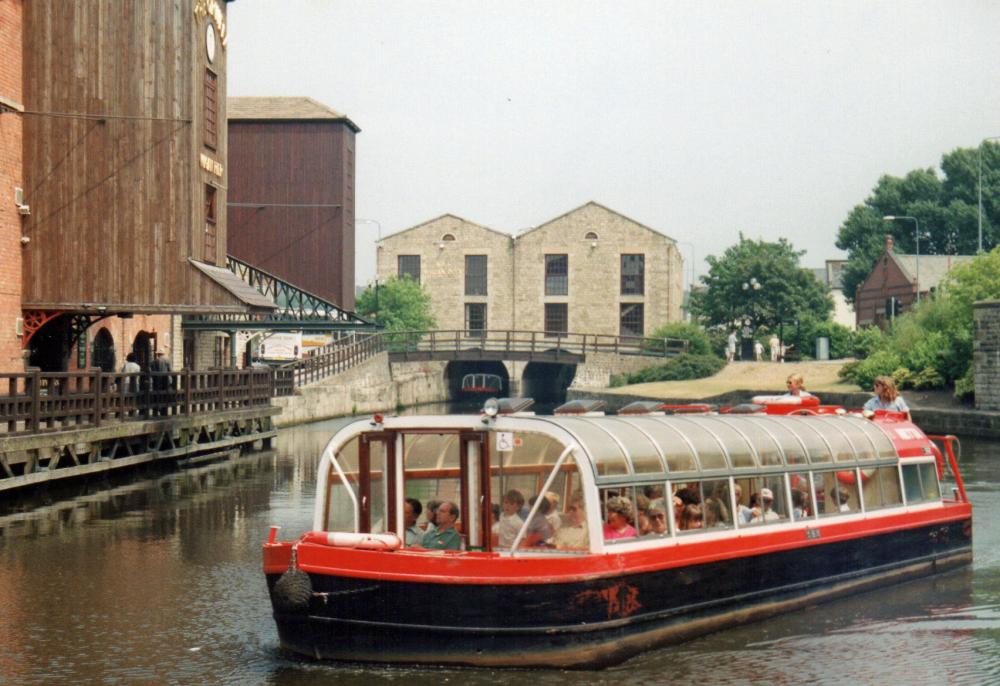 | | | |
| --- | --- | --- |
| | Image scaled down from 1000px to 686px wide | Click here, or click the photo to view original |
| | | |
| --- | --- | --- |
| | A Boatload of Day Trippers-Wigan Pier- July'95 | |
Comments by Dave Lewis, 10th February 2019
Remember the two barges Emma & Netta wonder where they are now.
Comments by Maureen, 10th February 2019
I always wanted to get a snapshot of 'Netta' to show my Auntie Netta,who's photo is on Album..she was lovely.
Comments by PeterP, 10th February 2019
People used to queue for a long while to have a ride on the barges not knowing they only went from the Pier to the side of Trencherfield Mill
Comments by Stan, 10th February 2019
Remember "Claymore" 1970s.
Comments by Albert., 11th February 2019
It was real education, going into Wigan Pier Museum, especially the classroom, and having to add up, divide , and multiply, pounds, shillings, and pence. After several years of decimalisation. What has it now become?.
Comments by Mr X, 11th February 2019
It's such a shame that the Wigan Pier museum and Orwell pub have been derelict for about a decade, and the two waterbuses stopped operating, only the Trencherfield Mill engine operates occasionally on Sundays and bank holidays. It's almost 33 years in March 1986 since the Queen and Prince Philip came to officially open the complex.
Comments by Maureen, 12th February 2019
Albert,I went with my youngest lad to that classroom,he was a teenager at the time..and just to show how strict were the teachers and headmaster at that time..my Son said his palms were sweating...oh and the parlour where someone was laid in their coffin,we all stood around with our heads bowed..it seemed so real.
Comments by fred foster, 12th February 2019

Wigan council will do doubt be making flats there now, so much for heritage. This lot dont care about things like that. All they care about is the revenue the flats will bring