| | | |
| --- | --- | --- |
| Whelley | | Views: 987 |
| Whelley c.1905 1 | | Comments: 9 |
| Photo: RON HUNT Item #: 30880 | | |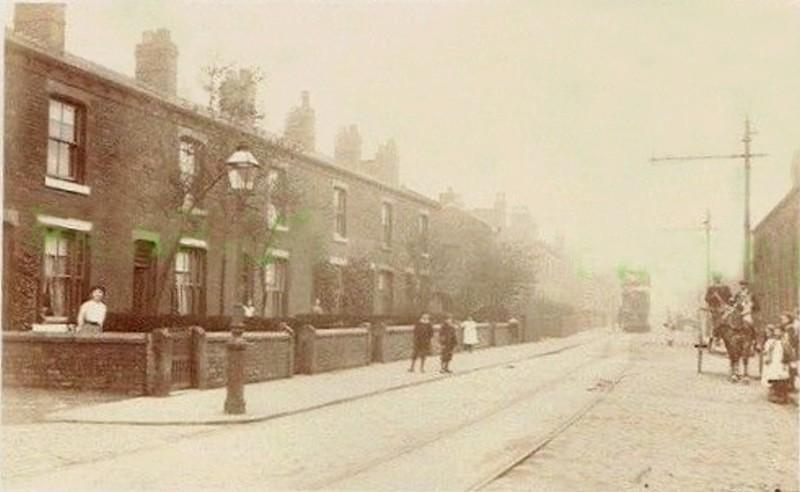 | | | |
| --- | --- | --- |
| | Image scaled down from 800px to 492px wide | Click here, or click the photo to view original |
| | | |
| --- | --- | --- |
| | Anyone any idea of where this is? | |
Comments by Philip Cunliffe, 4th January 2019
A suggestion. Are the houses going north just inside the News Springs boundary. The road straightens out and becomes level
Comments by Ant H, 4th January 2019
Looks like the willows on the Mount. I lived around the corner on Wilton ave
Comments by watchalot, 5th January 2019
the big building on right looks like whelley Methodist chapel
Comments by Carolaen, 6th January 2019
Geoff Dykes -my old history teacher at WGS lived in this row and for many years my parents had an allotment on the wonderful site just behind these houses. Over the road and up a bit was the GP surgery of Dr Simms and (I think) Dr Oldfield (?) for some reason we only ever went to Dr Simms. It was just loke Dr Finlays casebook. Younever had an appointment but would go to the Surgery and sit on one of the long leather benches on either side of the waiting room until it was your turn to see the Doctor. Imagine that these days.
Comments by Ken R, 7th January 2019
Carolean, It was not Simms it was Dr, Simmonds.
Comments by Carolaen, 7th January 2019
Ken. Dr Simmonds was the lovely man indeed. My only excuse for faulty memory is the passing of time. I left Wigan (for ever as it turned out) when I left in in 1970 to go to University in Geordieland also most of my appointments with Dr Simmonds had been as a young lad. That's why I love this site though, it takes exiles like me straight back to a time and place which seemed like they would last forever at the time but in reality - like the film they have gone with the wind !
Comments by Philip Cunliffe, 7th January 2019
With reference to Watchalot and Whelley Methodist Chapel. There is a newer brick built house in the same location as the Methodist Chapel. Part of the front boundary of this new building is what I think is the former wall and gate posts of the Chapel.
Comments by Steve M, 9th January 2019
Can I suggest this was taken fro the exact same location as the other Whelley photo .... the other looking towards Wigan , this one towards New Springs . Both opposite the doctors
Comments by Veronica, 9th January 2019
I like how the neighbours have come to the front doors and the children in the road all curious to know they might be in the photograph. Something very new I suppose to them. What you might call 'tooting' at what is going on! ;0)