| | | |
| --- | --- | --- |
| WALLGATE STATION | | Views: 1314 |
| Wallgate Station 20/8/1983 | | Comments: 5 |
| Photo: Chris Heaven Item #: 30867 | | |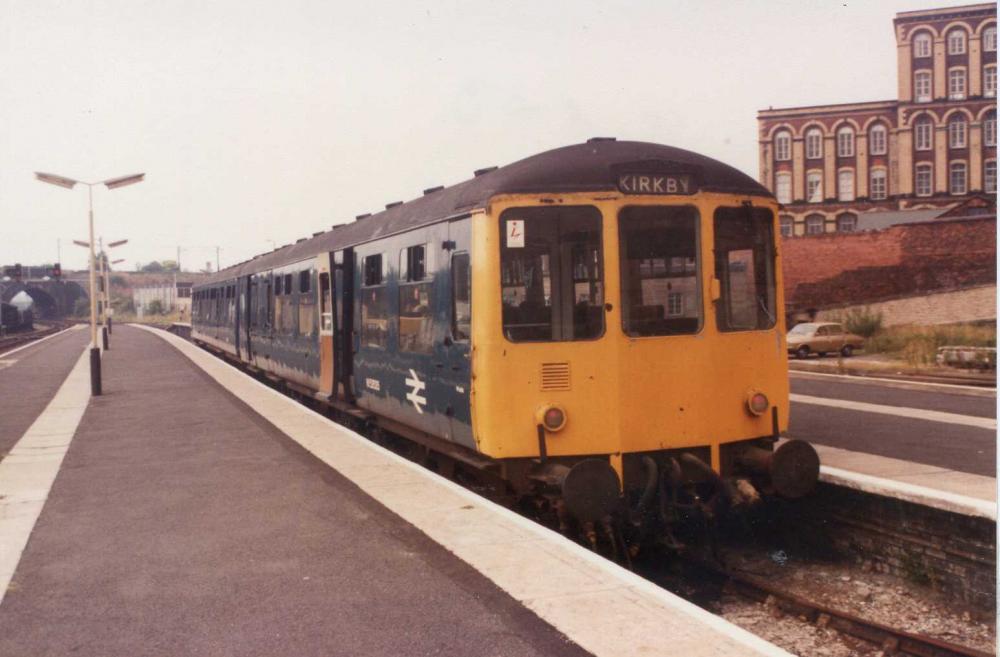 | | | |
| --- | --- | --- |
| | Image scaled down from 1000px to 657px wide | Click here, or click the photo to view original |
| | | |
| --- | --- | --- |
| | Wigan Wallgate Station on Saturday 20th August 1983. DMU cars 54176 & 53535. | |
Comments by cullie, 8th December 2018
got to love the old bugs and there slam door stock
way better than todays nodding donkey plastic crappy bus 142's 156's
Comments by Garry, 8th December 2018
DMU 104 54176 and 53535 was cut up for scrap at Vic Berrys on the 27nd April 1986.
Comments by Jarvo, 13th December 2018
The old bugwagon in the bay. This brings back memories of the summer of '65 when steam still ruled the roost, albeit to a dwindling stock of fine locomotives. We used to sit on the wall at the side of Sloopies during the warm early evenings waiting for the Jubs on the main line. You had to have good eyesight then to make out some of the grubby numbers. I can still smell the aroma coming from Santus's, but that was before midday on school holiday time. Lovely, innocent times. And never ever forgotten.
Comments by Philip G., 13th December 2018
A nice piece Jarvo. And "waiting for the Jubs" certainly cranks-up the situation.
Comments by Al, 14th December 2018
I agree completely Jarvo. Innocent times they were. These days doing such a innocent thing would be frowned upon and be deemed "anti-social" as if to mean you're up to no good by just sitting on a wall looking at trains (you might be a "terrorist" lol). Kids aren't allowed to do anything these days that doesn't involve money. And try train spotting today at Wallgate (or any other train station) with those annoying, cattle grid ticket barriers in your way. Even if you go to a road bridge, you can't now as they've built them higher so noone can look over the other side to watch the trains go bye. It's becoming like a prison this country, a prison without the bars that is.