| | | |
| --- | --- | --- |
| Market Place, Wigan | | Views: 1278 |
| Coronation Decorations | | Comments: 3 |
| Photo: RON HUNT Item #: 30856 | | |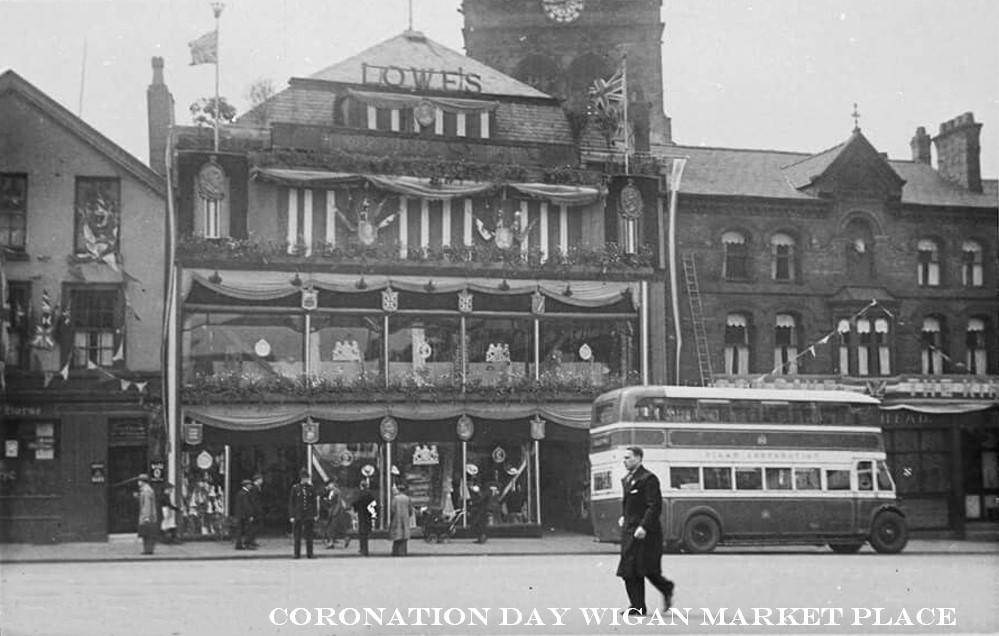 | | | |
| --- | --- | --- |
| | Image scaled down from 999px to 636px wide | Click here, or click the photo to view original |
| | | |
| --- | --- | --- |
| | Lowes department store decorated to celebrate the coronation May 12th 1937.Also in the photograph are the BLACK HORSE and BULLS HEAD PUBS | |
Comments by Dave Lewis, 17th November 2018
Love the old pics Ron, nice buildings well built, clean streets and not to much traffic, and you always had a bobby on beat.
Comments by Cyril, 17th November 2018
What a great advertisement for the pub is the Bulls Head on the wall above the first floor bay window, wonder what ever happened to it. You're right about the nice buildings too Dave.
Comments by Dave Lewis, 21st November 2018
Well spotted Cyril I missed the head on wall, I was looking at the ladder and wondered had they used it for the bunting, that head would have been a good souvenir when pub closed, does anyone know when this would have been, I remember my mother taking me to a cafe close by think it was called the Ucp.