| | | |
| --- | --- | --- |
| Appley Bridge | | Views: 1418 |
| THE OLD THATCH | | Comments: 13 |
| Photo: RON HUNT Item #: 30771 | | |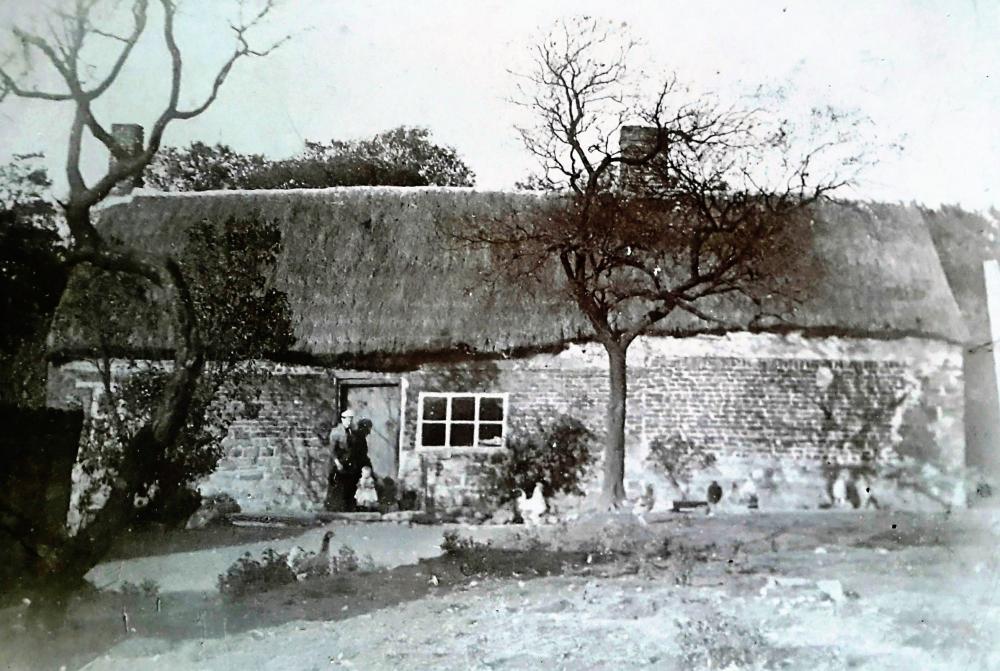 | | | |
| --- | --- | --- |
| | Image scaled down from 1000px to 671px wide | Click here, or click the photo to view original |
| | | |
| --- | --- | --- |
| | It stood roughly where the car park is today for the Nursery Complex on Back Lane and was called "the Old Thatch'. I believe it was demolished around the beginning of the Twentieth Century. | |
Comments by Cordy, 8th October 2018
Which Back Lane Ron ?
Comments by Wiganer, 8th October 2018
Cordy if you look at the heading you will see it's Appley Bridge and as Ron said, it was where the Garden Centre is now.
Comments by Cordy, 8th October 2018
Quite right too Wiganer; I should have had a proper look !

In the 1960s is was The Woods Nursery
Comments by Veronica, 8th October 2018
This photo would make a lovely pencil sketch! Love it! (In fact I will give it a go)
Comments by Hugh Wilson, 8th October 2018
To be absolutely correct, it's 181 Back Lane, Shevington Moor and not Appley Bridge. The cottage was named Littlewoods. In 1948, my parents bought the cottage that was built after the one shown in the picture had been demolished and I was born there in 1949. My father started the nursery and sold it in 1959, when we moved to Haigh.
Comments by Maureen, 9th October 2018
Veronica,if you do,can you please show us the finished sketch.
Comments by Veronica, 9th October 2018
It may take a while but I will. I have been doing a few pencil drawings lately. I have lost your email Maureen - if you would drop me a line I will show them to you and explain what has happened. x
Comments by From Where, 9th October 2018
Did you know little girl, that one day , others would ask where you lived , put crayon and pencil they did . Doubt there'll be chickens in the frame , bet you knew them , not by guess ... but lovingly , each by name ..
Comments by Philip G., 9th October 2018
A highly probable situation described wonderfully-well by yourself FW.
The situation reminds me of the time I had chosen to paint 'a vase of flowers' at Junior School during the 50s, and how I had included a purple iris; recalled from those sometimes used in my mother's vases.
I still have the painting, and can point directly to the particular leaf for which my teacher had encouraged colour- variation.
Great Days.
"Bet you knew then, not by guess . . . .