| | | |
| --- | --- | --- |
| Angers...Wigans Twin Town | | Views: 1451 |
| Arrival in Angers, Wigans Twin Town | | Comments: 13 |
| Photo: Ray Smyth Item #: 30570 | | |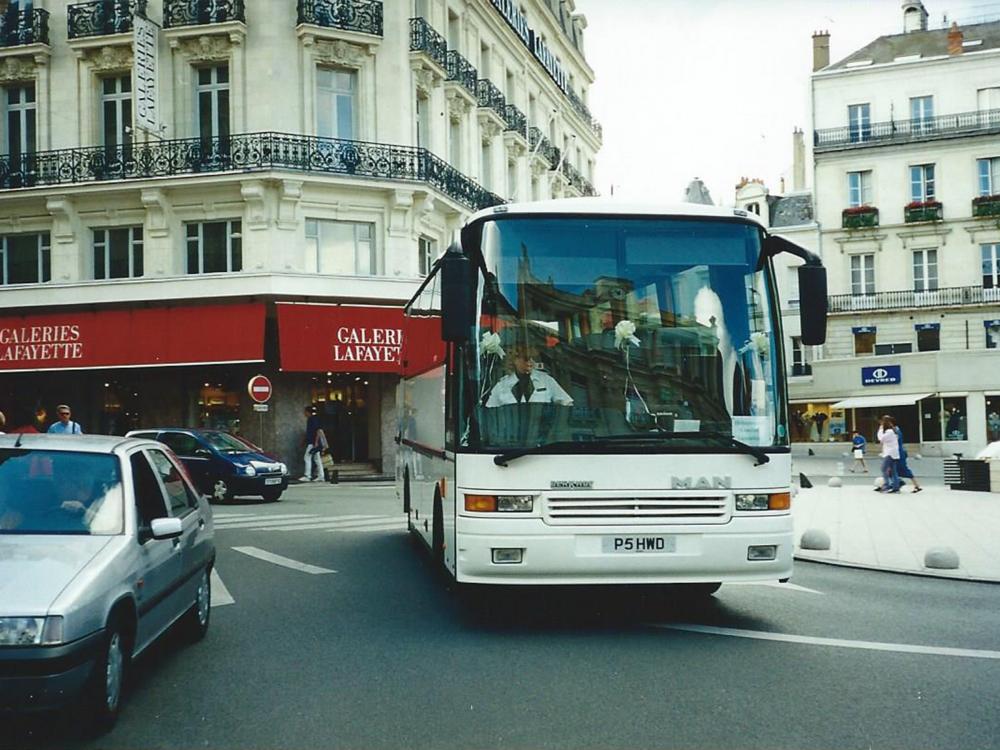 | | | |
| --- | --- | --- |
| | Image scaled down from 1000px to 750px wide | Click here, or click the photo to view original |
Further to the Wedding Car picture earlier, this
is most of the wedding guests arriving at the Hotel St Julien in Angers. The coach was owned by Holmeswood of Rufford, and expertly driven by
Roz. Where the coach is in the picture, is now tramlines. Picture is 1999.
Comments by Howard P, 30th May 2018
I suspect not Wigan!
Comments by Alan, 30th May 2018
zzzzzzzzz What is the point of this photo zzzzzzzzzzz when it's no connection with Wigan zzzzzzzzzzz.
Comments by Ray, 30th May 2018
The WIGAN connection is in the photo title.
Comments by watchaqlot, 30th May 2018
alan if you want to moan about nowt to do with wigan go to sports section and look at wendyball nowt to do with wigan get a life man
Comments by . Ozymandias ., 30th May 2018
It's beginning to look as if we now have two Horlicks junkies here....Blimey Alan, you're meant to drink Horlicks, not inject it. I hope you're not intending going out on your bike after snorting a couple of lines of that stuff. Good grief... Overdosed on Horlicks....now that would look great in the obituary column wouldn't it just?. Incidentally, I ' suspect ' the Wigan connection may possibly be the fact that Wigan is twinned with Angers.....No really!....it's true!....Anyroad, if it satisfies the criteria set by the admin team, then that's good enough for me. And it also begs the question, why bother commenting when you have buggerall to say?

Best regards to you both. Ozy.
Comments by Arthur, 31st May 2018
However you judge and jury Alan and Howard views about this topic, they are both right.
Comments by Keith Beckett, 31st May 2018
If they are right the photo wouldn't have been published. Ron, the moderator, is no doubt aware of the number of WW members who have an interest in Wigan's twinning with Angers.
Comments by John D, 31st May 2018
Angers, our twin town, lies on the edge of the Loire Valley hence Loire Drive at Robin Park.
Comments by Alan, 31st May 2018
Fair comment!
Comments by Cyril, 1st June 2018
Hopefully the conseil municipal of Angers hasn't the mindset of Wigan council, otherwise those beautiful ancient buildings would have been demolished and replaced with concrete carbuncles with shuttered shop windows.
Comments by allan wood, 21st June 2018

I have been to Angers a few times and it is a beautiful place. The people have always been welcomeing.