| | | |
| --- | --- | --- |
| Aspull | | Views: 1355 |
| Dear Departed Aspull Pubs | | Comments: 9 |
| Photo: DTease Item #: 30514 | | |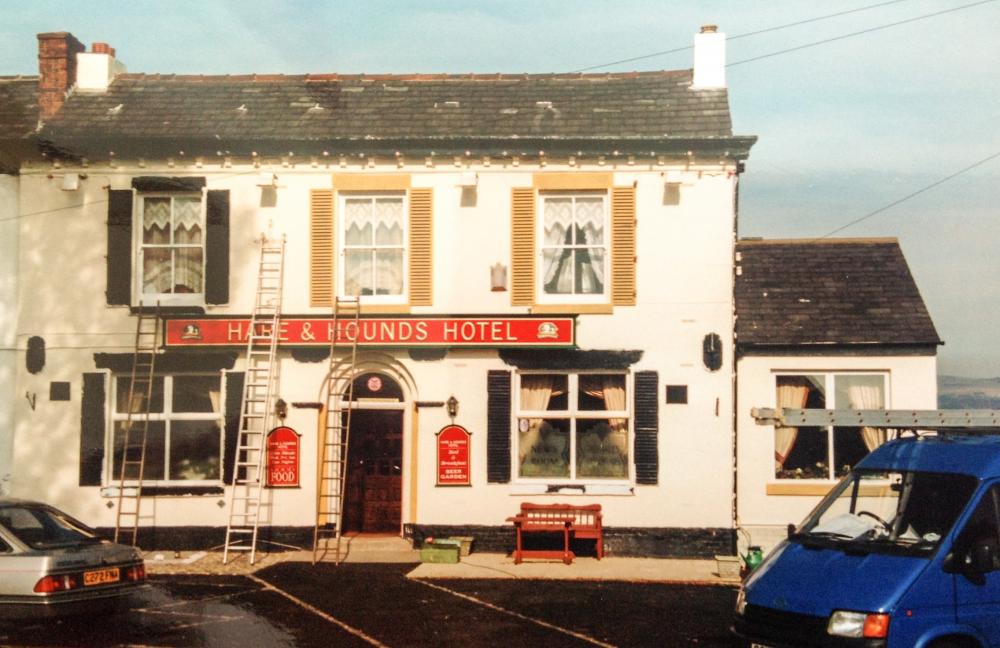 | | | |
| --- | --- | --- |
| | Image scaled down from 1000px to 648px wide | Click here, or click the photo to view original |
| | | |
| --- | --- | --- |
| | The Hare and Hounds, Bolton Rd. | |
Comments by Veronica, 12th May 2018
Two songs remind me of The Hare and Hounds....
'Fools Rush in where angels fear to tread....and.... By the time I get to Phoenix she'll be rising....sung by Johnny Ball- he had a good voice sounded a bit like Frank Sinatra. Late eighties , early nineties.
He also did a good rendition of 'Johnny be Good'. It used to be a very enjoyable evening in there with a good crowd.
Comments by Alan, 12th May 2018
If you don't use them they shut!
Comments by Allan Hilton, 12th May 2018
Spent many a weekend in here. Emily and Jim ran the pub in the 70/80's
Comments by DTease, 12th May 2018
Another stunning insight to the workings of the Capitalist System from Alan.
Comments by Elizabeth, 14th May 2018
This building was converted into apartments a few years ago.At least the building is being used now rather than looking sad just standing empty.
Comments by Veronica, 14th May 2018
What fantastic views from their back windows the residents must have. I agree with you Elizabeth - better to make use of the building than to let it rot away - mind you the location is everything and that makes a difference.
Comments by Paul, 17th May 2018
Have some great memories of the pub when Phil & Gloria ran it as i only lived across the road a bit too handy really!!!,great food and music provided by the hosts was always packed. very popular in it's day and sad when it closed.
Comments by Al, 18th May 2018
So many pubs closing (though I don't entirely believe the smoking ban or competition from other larger pubs is the cause), yet others are doing well for some reason. I'd rather go to a good old fashioned pub that dosent feel the need to have half a dozen 50" big screen TVs in every corner with BBC News 24 or Sky Sports on with subtitles. Are these pubs forced by law and sign to legal contract to have the news shoved in our faces on their TVs to spew out the propaganda?.
Comments by Albert Gregory, 30th December 2018

I remember when we called the pub Turners they always had a fair darts and domino team