| | | |
| --- | --- | --- |
| Central Station | | Views: 1073 |
| Demolition | | Comments: 4 |
| Photo: RON HUNT Item #: 30482 | | |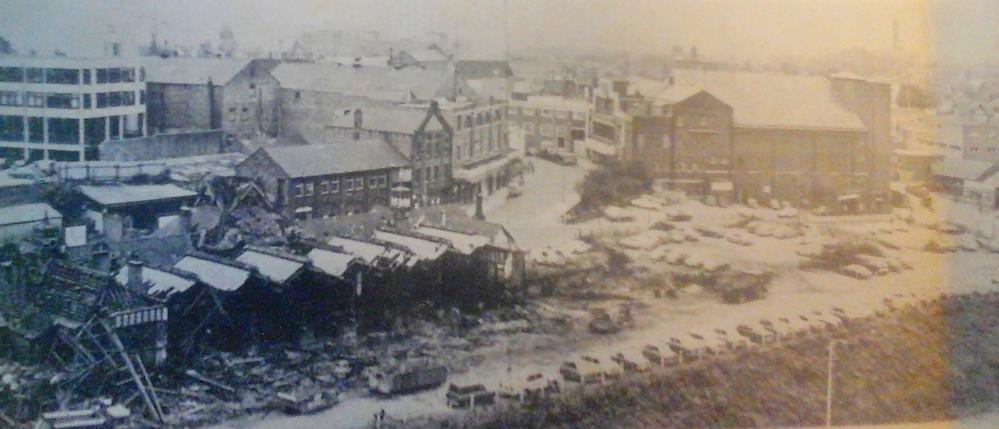 | | | |
| --- | --- | --- |
| | Image scaled down from 999px to 429px wide | Click here, or click the photo to view original |
| | | |
| --- | --- | --- |
| | Demolition of Central Station. | |
Comments by Cyril, 27th April 2018
I remember the reason behind the demolition of all these building on Station Road was that the council planned to extend the Civic Centre onto this land, and to bring together all the council offices that were scattered throughout the town centre, and of course it never happened.
Comments by DerekB, 28th April 2018
Cyril, there was also a plan circa late 60s/early 70s to build a bus station on this site for what then were Wigan Corporation's bus services. This also never happened.
Comments by Mr X, 4th May 2018
The demolition of Central Station, Wigan was probably in 1973. Trains stopped running in 1964, and the building was used as a builder's yard. The photograph looks like it was taken from Derby House flats, and the Civic centre council offices was built in 1970.
Comments by baker, 6th May 2018
should have kept it open saved a fortune coming by train into the grand arcade ,instead of that total rip off parking they have in place for shoppers.