| | | |
| --- | --- | --- |
| Market Street, Wigan | | Views: 1581 |
| A Quiet Sunday Afternoon. | | Comments: 9 |
| Photo: RON HUNT Item #: 30457 | | |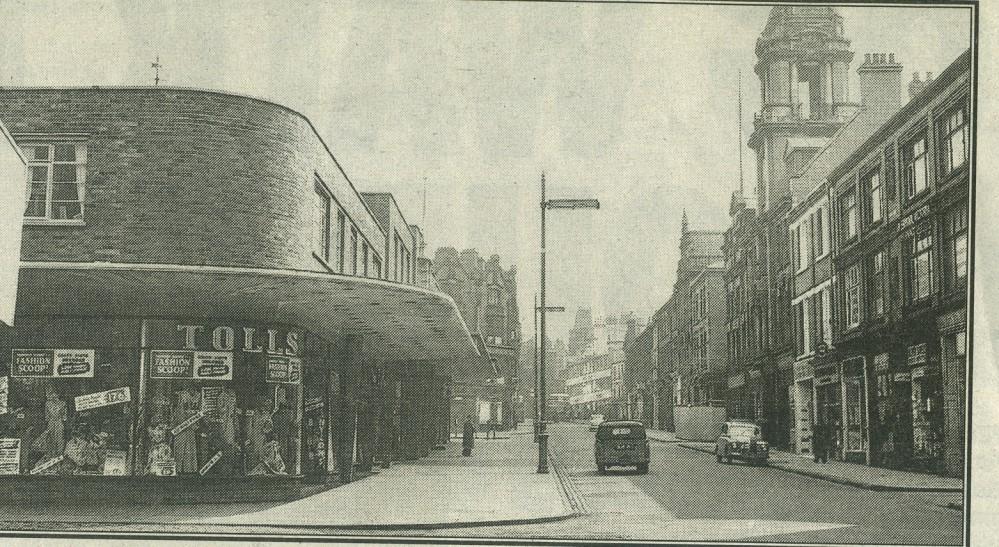 | | | |
| --- | --- | --- |
| | Image scaled down from 999px to 547px wide | Click here, or click the photo to view original |
| | | |
| --- | --- | --- |
| | Photograph taken on a quiet Sunday afternoon in the 1960's. | |
Comments by DTease, 14th April 2018
Wigan was a very pleasant place to wander around in the days when Sunday meant that all the shops were shut and there was very little traffic on the roads. A stroll around town, a quiet pint in the Crofters Arms followed by a wander round Mesnes Park. Very pleasant.
Comments by WILLY WACKUM, 15th April 2018
In a few years time Wigan will be like this in a Saturday afternoon.
Comments by Barrie, 15th April 2018
Lowes shop at the top of the town and the Queens Hall somewhere on the right, where famous Brass Band concerts used to be played. Despite Sunday trading laws being relaxed now, some towns in the UK can be like that scene now at certain times. I often wonder sometimes how they make it pay opening on a Sunday.
Comments by JOHNNY, 15th April 2018
View looking from Market Place. Lowes at top just past Crofters Arms and there was a Chinese on the right called Happy Palace with upstairs dining!
Comments by Owd viewer, 15th April 2018
Also a restaurant called Pacific ocean on the right.
Comments by Philip Gormley., 15th April 2018
The bus, stopped at the front of Lowe's, is hardly the outstanding point of interest of this b/w photo, yet 'red' is immediately associated with its livery ('nine shades of 'red' have been bravely put forward in response to Tom Sutch's photo - Item 29606').
Comments by A.W., 16th April 2018
Barrie, I too remember going to Grenadier Guards Band concerts at Queen's Hall, wonderful experience. The shop on the left used to be the Leyland Paint Shop.
Comments by Dennis (Cadfael) Miller, 16th April 2018

My mother worked at that Layland Paints Store (Toll in the photo) during the 60s, she was manager for a time.
Comments by Mr X, 4th May 2018
The old Wigan market hall was built in 1877, and its extensions that included the fruit market, and Petticoat Lane arcade with shops were built in 1954.