| | | |
| --- | --- | --- |
| mitchell street chapel | | Views: 1401 |
| final demolition | | Comments: 7 |
| Photo: fred foster Item #: 30186 | | |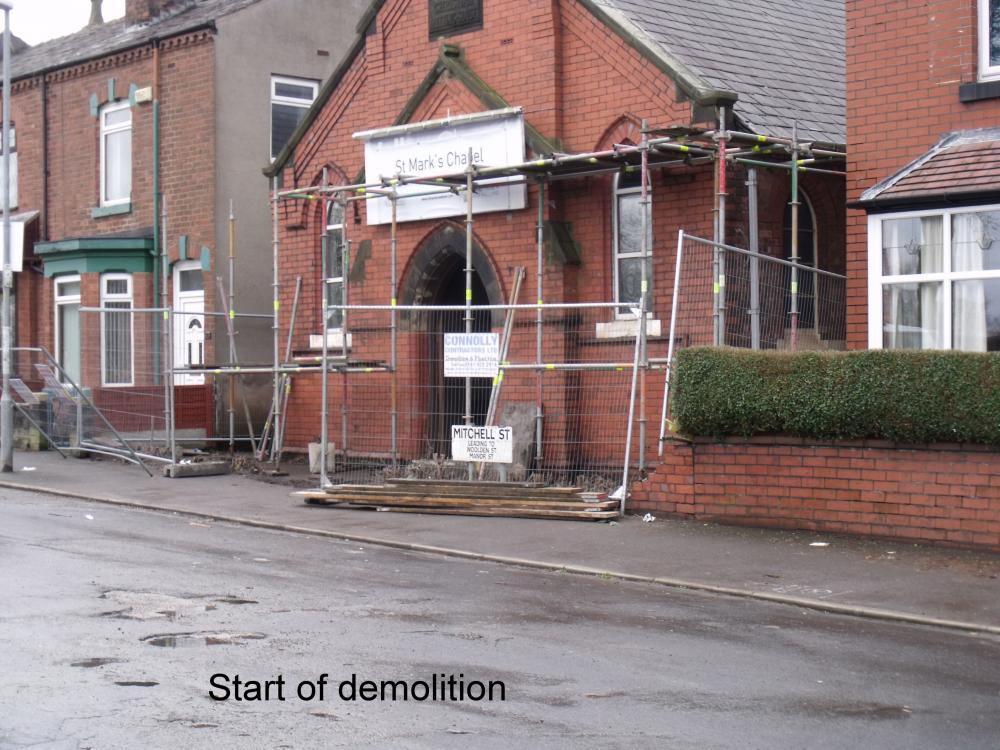 | | | |
| --- | --- | --- |
| | Image scaled down from 1000px to 750px wide | Click here, or click the photo to view original |
| | | |
| --- | --- | --- |
| | This is the end for the old chapel in Mitchell Street. | |
Comments by Helen of Troy, 5th February 2018
Thats a sad end to memories of a happy & welcoming chapel, went to many family events there. Bus from Holland Moor, Sunday tea at Auntie Annies & then to chapel.
Comments by MarieM, 5th February 2018
Fred, I saw it when I came passed this week. Do you know why it's been demolished
Comments by irene roberts, 5th February 2018
I don't even know where this is but it makes me feel sad.
Comments by Helen of Troy, 5th February 2018
Irene, its a long time since I was there but I think it was along a road opposite Alexandra Park, if you know where that is or was in Pemberton
Comments by irene roberts, 5th February 2018
Thankyou, Helen. I just wish it could have been put to use instead of being demolished. I'm so glad you have happy memories of it. xx.
Comments by fred foster, 6th February 2018

I came past on Monday and already the digger was excavating for the footings of the 2 semis to be built there
Comments by Veronica, 6th February 2018
It's very sad to see a building like this demolished. So much character to it. At one time builders would snap them up for renovation but I suppose it's a bit too near the road for that and a bit squashed in on either side. What a shame.