| | | |
| --- | --- | --- |
| Bottling Wood | | Views: 1746 |
| Wigan's first Council Houses?, Chestnut Road | | Comments: 7 |
| Photo: Rev David Long Item #: 30051 | | |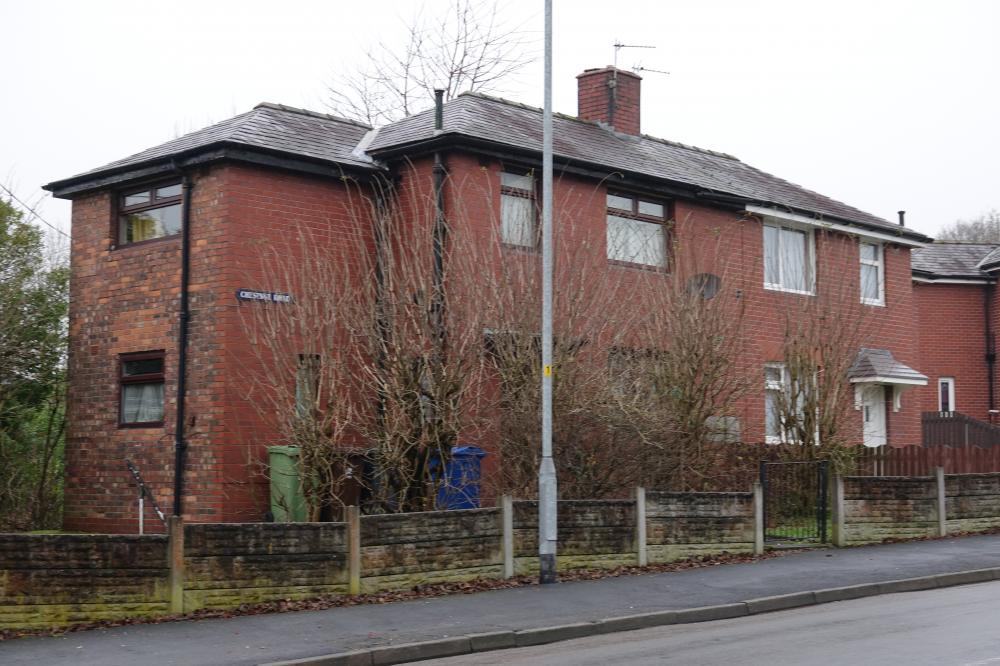 | | | |
| --- | --- | --- |
| | Image scaled down from 1000px to 666px wide | Click here, or click the photo to view original |
Visible on the wall of the houses, at the end of the central wooden fence, is a plaque commemorating the laying of the foundation stone for the Corporation's 'First Direct Labour Housing Scheme'. It was laid by the Mayor of Wigan, Cllr. John McCurdy on 6th October 1926.
This is the estate visible on the ridge behind the old houses on Coppull Lane in Bottling Wood seen in old photographs.
There may have been earlier Council Houses built by private contractors.
Comments by Ed, 11th January 2018
Is these houses still there.
Comments by Mr X, 11th January 2018
The houses in Bottling Wood are identical to those in Beech Hill. It appears that the Bottling Wood estate was built first.
Comments by ken, 11th January 2018
The first council houses were Guildford Cres. and Thickness Ave. Beech Hill.
Comments by DerekB, 12th January 2018
We moved into an identical house to these in Bluebell Ave, Beech Hill in 1951. Our elderly next door neighbours had been the first tenants in their house in 1929.
Comments by John D, 12th January 2018
Notice how the gable end is built using a cheaper common brick than the facing brick at the front. The rear is also built with cheaper brick. Obviously a cost-cutting exercise. Nevertheless they are extremely well built.
Comments by Barrie, 12th January 2018
Poplar Avenue Pemberton must have been council houses built around 1926-28 as my parents moved into their 1st house in October 1928 and were the 2nd tenants of the property. Father collected the keys from the Borough Treasurers Office on their way back from honeymoon.The 1st tenant was emigrating to Australia with his family and suggested to Father to apply for it. Both worked at Massey Bros. in Enfield Street) Looking at the 1928/29 map the estate was expanding.
Now the house is privately owned.
Comments by Rev David Long, 13th January 2018

John D - that was a common way of building most houses.