| | | |
| --- | --- | --- |
| TOWN HALL | | Views: 1198 |
| Wigan Town Hall | | Comments: 7 |
| Photo: Brian Item #: 29970 | | |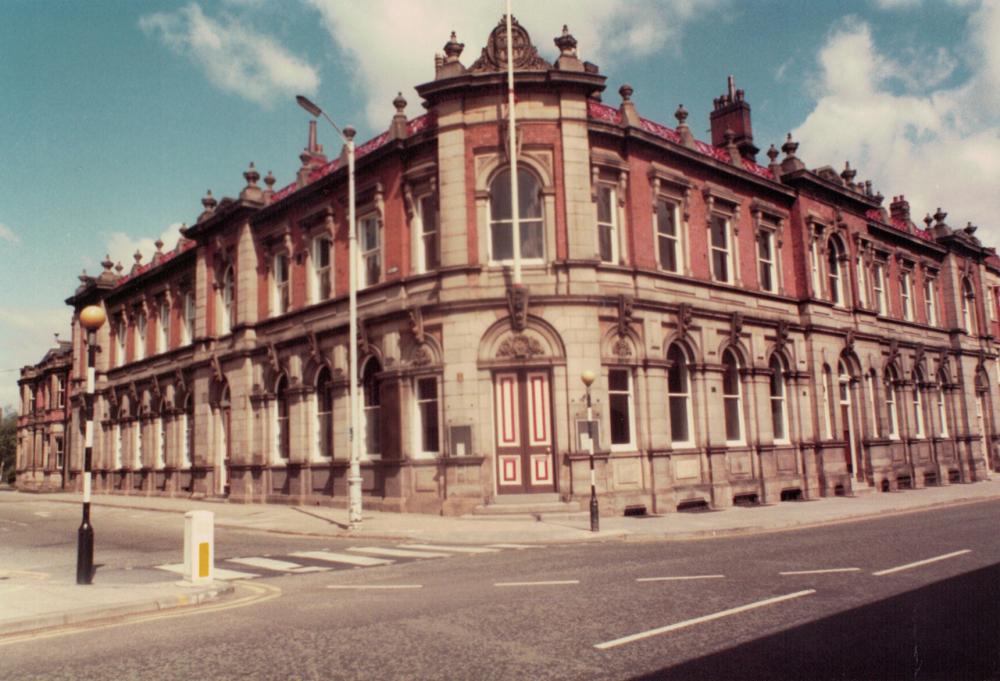 | | | |
| --- | --- | --- |
| | Image scaled down from 1000px to 681px wide | Click here, or click the photo to view original |
The old Wigan Town Hall, King Street, early 80s. Sadly no longer there.
(Photo by John Metcalfe).
Comments by Helen of Troy, 7th December 2017
What do you mean...not there?!
Comments by JB, 7th December 2017
It is now a car park
Comments by John G, 7th December 2017
Helen of Troy: I understand how you feel Helen, people will pinch anything these days.
Comments by English Electric, 10th December 2017
Does anyone know what this building was being used for at the time the photo was taken (early 1980s)?
Comments by Mick, 10th December 2017
English Electric - it was still the town hall, and also Wigan Borough Magistrates Court.
Although different council departments (Education, Housing etc) had moved to other locations in the town, the Mayor's parlour and the Finance department were still here.
Comments by Veronica, 12th December 2017
Its hardly conceivable that such a building could be left to rot and become the eyesore it did. Yet the building on the left at the end is now a lovely restaurant.
Comments by Andrew Lomax, 15th December 2017
The centrepiece at the top with the 2 urns we're saved with dialogue between the former SAVE Wigan group and Wigan Council. These are well stored up at Kirkless ;-)