| | | |
| --- | --- | --- |
| Pearsons Pit Coppull | | Views: 1029 |
| Owen Evans 1938 - Pearson Pit coal cut machine | | Comments: 10 |
| Photo: Chris Evans Item #: 29941 | | |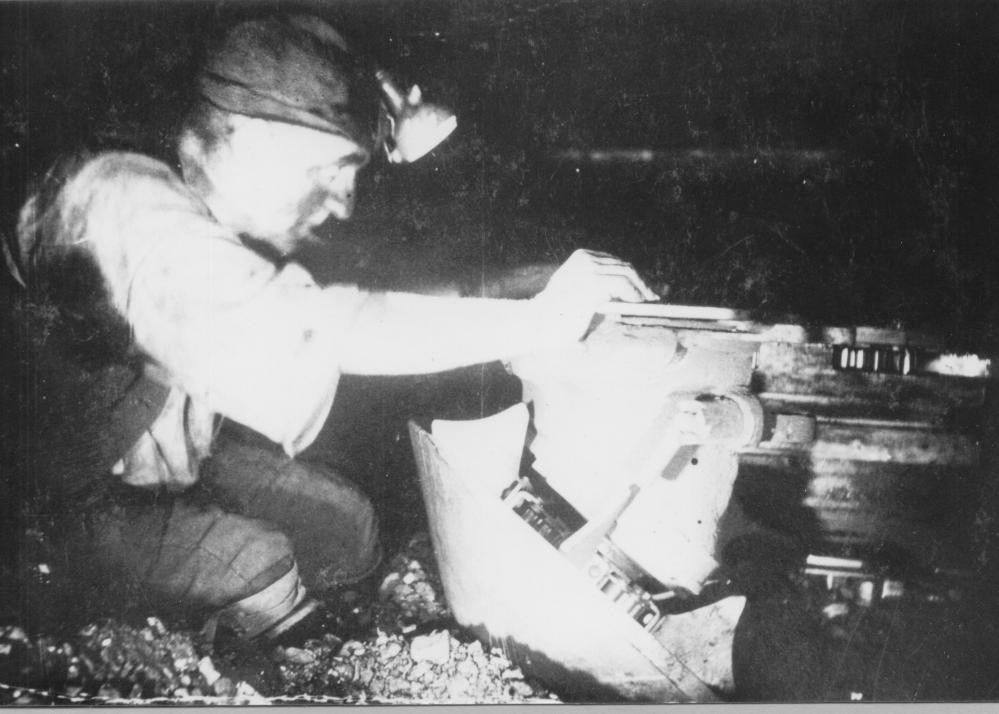 | | | |
| --- | --- | --- |
| | Image scaled down from 999px to 714px wide | Click here, or click the photo to view original |
| | | |
| --- | --- | --- |
| | Promotional photo of miner Owen Evans using new coal cutting machine in Pearsons Pit Coppull 1938 | |
Comments by Ed, 29th November 2017
My fatherin law james lowe (deceased) lost is right arm at chisnall pit in the fifties working the coal cutter.
Comments by JamesB, 29th November 2017
What a job. What a life. What men.
Comments by Albert., 30th November 2017
You can certainly repeat your line, JamesB, A hard, hazardous, and an extremely unhealthy occupation. The esprit de corps between miners' was outstanding.
Comments by Jinksi, 30th November 2017
Most of my male relatives worked down pit I wouldn't have done that job for a gold pig.Before I left Spring View School my Dad told me I was not going down Pit, he didn't need to tell me twice.
Comments by fred foster, 2nd December 2017

When I was working at Stones I did some face training on an AB15 cutter. The cutterman was Arthur Wadsworth and he was one of the best cuttermen that I have known He knew every inch of that machine and could keep it to the floor of the seam by scraping loose coal up with a wooden wedge and putting it under the base plate, watching for a fleck of dirt to appear in the scuftings. His mate was Bob Boffey
Comments by Hilly, 2nd December 2017
Jinksi, my dad told me the same thing . He worked at Astley Green, and said I could do anything except go down the pit. He hated the pit but had no alternative. Yet he stepped up to the plate every shift. We lost a lot when we lost the pitmen.
Comments by Dougie, 2nd December 2017
Fred, Bob Boffy must have moved up as Bob and Andy Sprat both from Downall Green was on the cutter in 1959 when I was doing my training
Comments by fred foster, 3rd December 2017

When I was at Stones, Andy Spratt was a collier on the yard mine and he would come in on a Sunday to cut the face ready for Monday morning.He must have gone on to Arthur's job later on. I recall that he had a dragon tattoo on his back and the tail coming over his shoulder had been cut off by a sniper's bullet
Comments by Maurice., 4th December 2017
I started work at Nook pit,in the Arley seam,it was red hot,and the cutters there were AB 16s.
Comments by Maurice., 4th December 2017
There was a compressed air AB 15 or 16 at Parkside in the early 60s,the only one I've ever seen.