| | | |
| --- | --- | --- |
| St Nathaniel's Platt Bridge | | Views: 855 |
| St Nathaniels Womans Group. 1924 | | Comments: 7 |
| Photo: RON HUNT Item #: 29876 | | |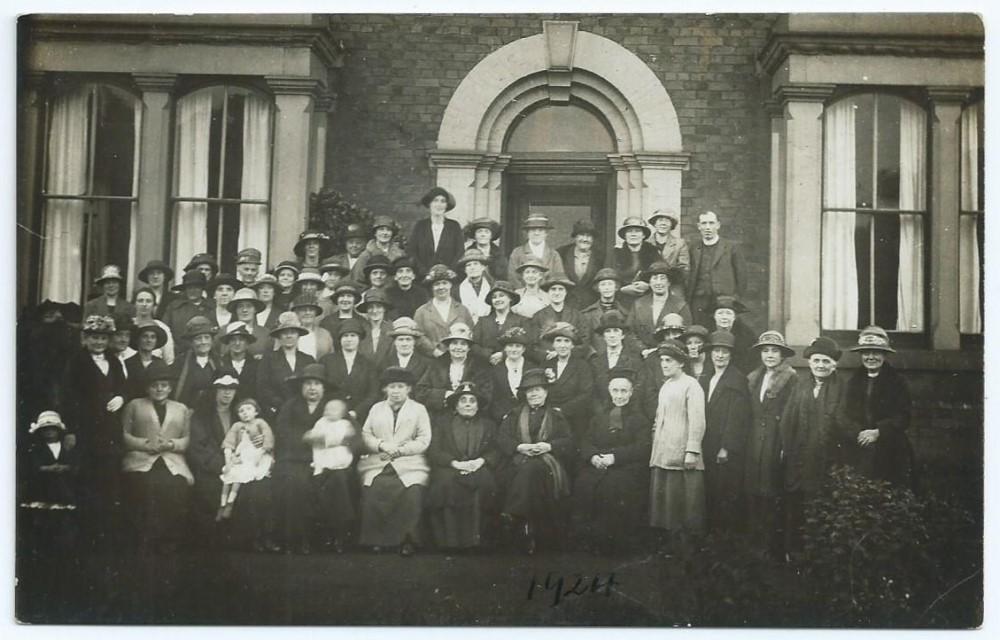 | | | |
| --- | --- | --- |
| | Image scaled down from 1000px to 640px wide | Click here, or click the photo to view original |
| | | |
| --- | --- | --- |
| | Taken outside of the Vicarage in 1924 | |
Comments by TDease, 12th November 2017
I wouldn't like to get on the wrong side of this formidable group of ladies. Salt of the earth, every one of them.
Comments by irene roberts, 12th November 2017
DTease, if those ladies say it's twelve o'clock, it's twelve o'clock, lad! xx
Comments by DTease, 12th November 2017
Irene, I bet there was no picking and choosing what you wanted for tea with these ladies like kids do today. What was on the table was what you were having, take it or go hungry.
Comments by Veronica, 12th November 2017
There's only the vicar not wearing a hat! You can imagine those ladies keeping those hats on in the home .
Comments by John D, 13th November 2017
Take another look Veronica, the babies aren't wearing hats.lol.
Comments by Caroline, 13th November 2017
These ladies don't look half as intimidating as the one at the front of the mill girls pic walking to work down Wallgate!
Comments by Albert., 14th November 2017
Worth having a few shares in several millinery stores, in those days. How times change.