| | | |
| --- | --- | --- |
| St Nathaniel's Platt Bridge | | Views: 718 |
| EMPIRE DAY St Nathaniels Church 1927 | | Comments: 6 |
| Photo: RON HUNT Item #: 29875 | | |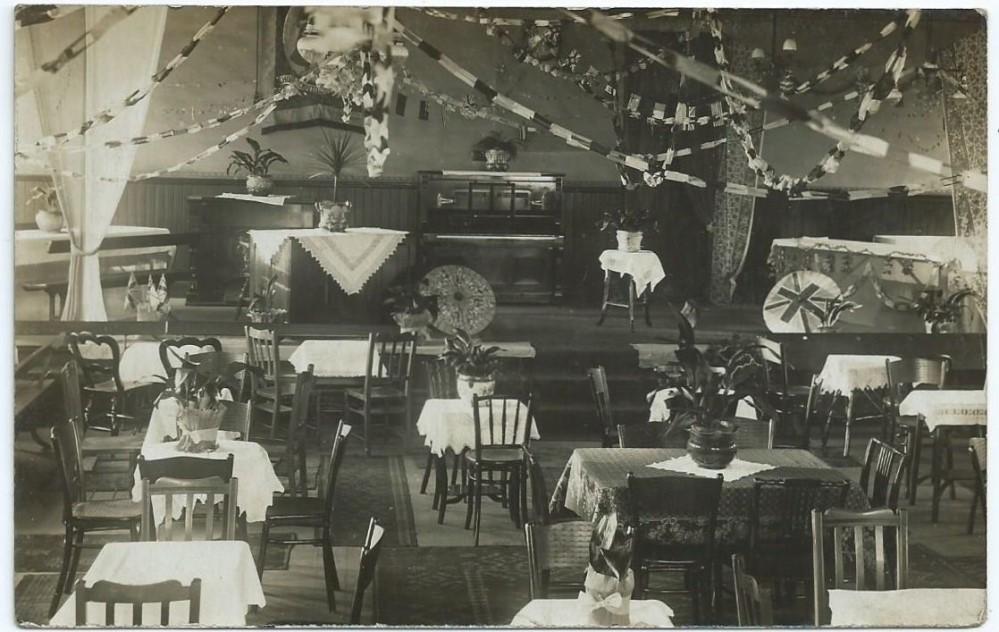 | | | |
| --- | --- | --- |
| | Image scaled down from 999px to 632px wide | Click here, or click the photo to view original |
| | | |
| --- | --- | --- |
| | View of the decorations and set tables in the church Hall/School? Empire Day 1927 | |
Comments by irene roberts, 12th November 2017
Wonderful! We still have those paper decorations, but from the 1940s/1950s (original), in our house at Christmas. We no longer put them on the ceiling due to their fragile state, but they are displayed with pride every Christmas.
Comments by Helen of Troy, 12th November 2017
Irene,didnt they do things so nicely back then.
My husband remembers that they celebrated Empire Day when he was at school....he is not in his dotage...on second thoughts he may be !!
Comments by Veronica, 12th November 2017
Aren't the lace edged tea cloths lovely..nicely starched and ironed? I bet they had been dipped in dolly blue to make them pristine white! I remember the starch in little boxes - I think it was called Robin Starch but not sure.....!
Comments by irene roberts, 13th November 2017
They did indeed do everything beautifully, Helen and Veronica. I like the aspidistra in its pot, (we've got one of those, too!).
Comments by Carole, 13th November 2017
Remember those coloured paper chains from Infant and Junior School. Not mad about aspidistras but everything else looks brilliant. I remember my Mum using dolly blue for whites.You don't see it very often, but I bought some from either Skipton or Haworth last time I was there.
Comments by irene roberts, 13th November 2017
It was probably Haworth, Carol. There is a shop at the top of that steep cobbled street where you can still buy dolly blues, carbolic soap etc.