| | | |
| --- | --- | --- |
| Billinge | | Views: 720 |
| Bobby's Lane. | | Comments: 9 |
| Photo: Philip Gormley. Item #: 29540 | | |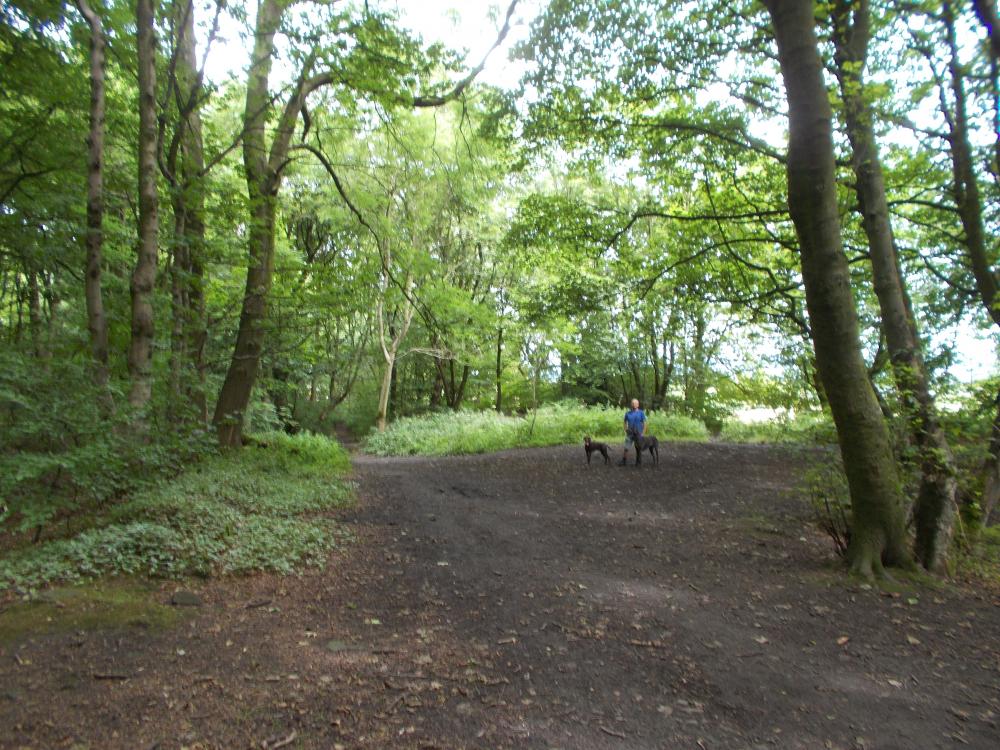 | | | |
| --- | --- | --- |
| | Image scaled down from 1000px to 750px wide | Click here, or click the photo to view original |
| | | |
| --- | --- | --- |
| | This photo is in response to Ron Hunt's early 20th century postcard (Item 29309) that shows the same scene, and is for comparison purposes only. Further thanks to Luke for his generosity in lending himself for inclusion in this photo. | |
Comments by Helen B, 10th July 2017
Would I be right in thinking that Bobby's Lane leads into Cob Moor Road?
Comments by Philip Gormley., 10th July 2017
Helen - I'm afraid that I can't help you with your query. Have you considered putting 'Item 29309' into the searchbox? It will give you the opportunity of comparing both photos with each other. Regards.
Comments by Helen B, 11th July 2017
Philip, I just tried that, but not much wiser. When I was a child we used to walk to the 'lump' on Sunday evenings. Often we would take a path from Crank Road, to the left, then right, into the wood, and up to the Hill. If we continued on the path, it veered to the left, there was a detached property on the bend I think. The path then joined up with Cob Moor Road. There were some police houses there, and I wondered if that was how it got the name Bobby's Lane. I never heard it called that.
Comments by Helen B, 11th July 2017
That would be in the '50's
Comments by Philip Gormley., 12th July 2017
Helen - You don't appear to be having much luck when comparing the two photos, more's the pity. You do recall a detached property that had been situated on a left-hand bend, though, and it's quite likely the property was the now demolished pumping-station that can be seen on the left of Ron's photo. The four large trees on the left of my photo now occupy that particular spot; the bend at bottom-left. Perhaps others could also help in making further comparisons between the two photos, and also give further insight into how the pathway became known as 'Bobby's Lane'. Best regards.
Comments by Helen B, 12th July 2017
Philip, To be honest, my memory is somewhat hazy. I moved from Billinge in 1962, and there have been a lot of changes since then. There used to be a wood off Crank Road, known as Coppice Wood. The entrance was roughly where Coleridge Road is now.
The building I was referring to was in fact a detached house at the edge of Billinge Hill wood.
By the way, I saw a photo you had posted on Upholland Secondary School page. A couple of my fellow pupils from St James' are on it, John Duckworth and Frank Baybutt. Any idea where they are these days?
Comments by Philip Gormley., 12th July 2017
Helen - Coppice Wood still flourishes, but is situated North of Billinge Hill Wood/Plants and, as such, is unlikely to appear on either of the two photos. There's some film of Coppice Wood on YouTube, so perhaps you might like to look that up as well ... just enter 'Coppice Wood Billinge'. The detached property is now a mystery to me, but hope that you will accept my apology for assuming that it was the old pumping-station. John and Frank? I haven't seen either of them for quite some time, nor have I been told anything of them, but I'll see what I can do. I haven't forgotten your earlier posts that supported the photos of the Bispham Cricket X1. Continued best regards.
Comments by Helen B, 13th July 2017
Philip, Thanks for the heads up to YouTube, I have been trolling through some of the videos.
I need to have a ride over to Billinge, and walk up to the Beacon. Best to pick a fine day methinks.
It would be good to find out how John is doing, and his twin, Sandra. Most of my class at St James' CP went on to USM, and it was a big class, about 50 of us if I remember right.
Thanks for your help, and best regards,
Helen
Comments by Philip Gormley., 13th July 2017
Helen - Should you decide to attack Billinge Hill via Crank Road again, then your best bet would be to take the pathway that lies directly opposite Brownlow Farm. You'll soon meet old friends Coppice Wood (on your left) and Billinge Hill Plants (on your right), before heading off towards the summit. You really must get yourself going with something like Google Maps - it's quite gob-smacking and will help you to find the various pathways that you and your friends once took (a tear or two allowed). Take care.