| | | |
| --- | --- | --- |
| Unknown | | Views: 1624 |
| Unknown House and Gardens 1905 | | Comments: 8 |
| Photo: RON HUNT Item #: 29317 | | |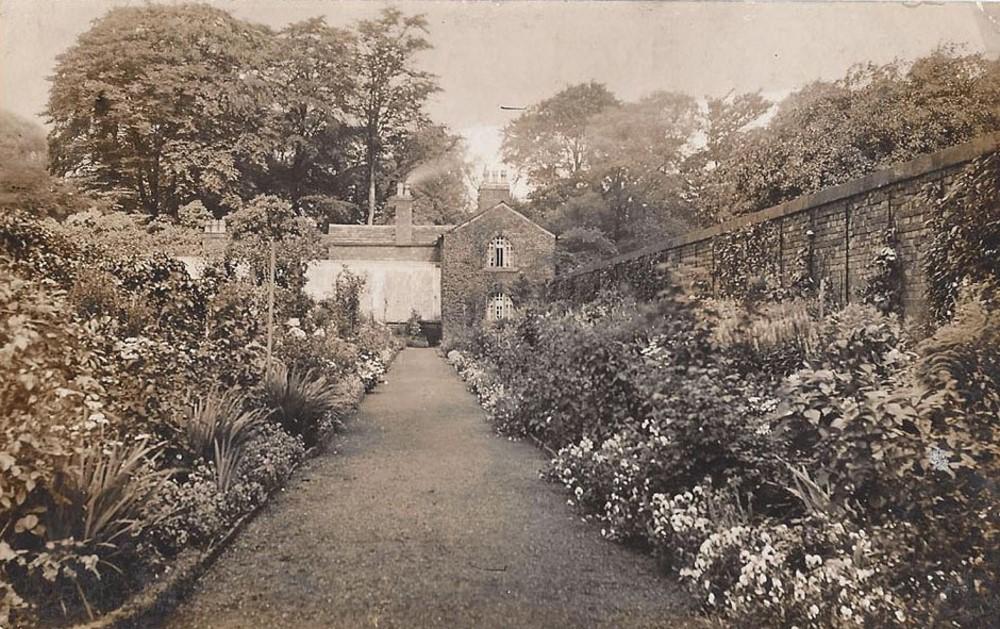 | | | |
| --- | --- | --- |
| | Image scaled down from 1000px to 629px wide | Click here, or click the photo to view original |
| | | |
| --- | --- | --- |
| | Nothing on the photograph to say where this is, but I think? it's either Haigh Hall or Standish Hall? | |
Comments by Julie, 21st April 2017
Beggar this in colour Ron..!
Comments by irene roberts, 21st April 2017
It reminds me of the walled garden at Haigh Hall, but many old houses had them. There is something special about a walled garden...something timeless.
Comments by Helen of Troy, 22nd April 2017
The windows of the house are unusual & perhaps a clue to where it is.
Fabulous borders.
Comments by Veronica, 22nd April 2017
I could just imagine Monty Don with Nigel and Nellie trotting behind him on those paths. I hope it still exists......surely it does? Can't beat a weathered wall in a garden!
Comments by Maureen, 22nd April 2017
Id be in my element if my garden was like this one..the plants I could grow and fruit trees.Id never be indoors..except in Winter of course..it's a beautiful looking garden wherever it is.
Comments by Cyril, 22nd April 2017
Looks like Rose Cottage on Hall Lane Haigh, maybe.
Comments by Kenee, 19th May 2017
Something in the sky above the house looks like an airship.
Comments by jim, 22nd September 2017
this is the 'moat house' part of the walled garden on the winstanley hall estate.