| | | |
| --- | --- | --- |
| Market Street | | Views: 819 |
| Market Street 1950s | | Comments: 5 |
| Photo: DTease Item #: 31425 | | |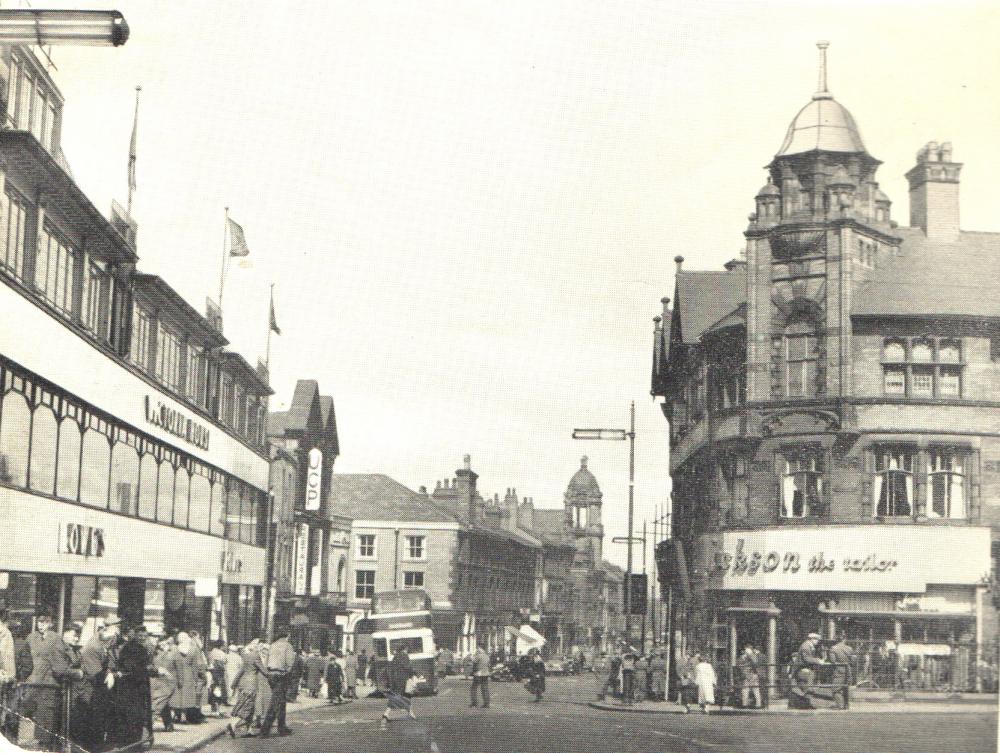 | | | |
| --- | --- | --- |
| | Image scaled down from 1000px to 753px wide | Click here, or click the photo to view original |
| | | |
| --- | --- | --- |
| | I like the old fellas leaning on the railings. Just chewing the cud and watching the world go by. | |
Comments by Veronica, 12th August 2019
You just don't see the crowds like that these days. I had forgotten about the railings around that area...so much more interesting to go 'up town' in those days. The crowds were so deep on the pavements you were in danger of bumping into one another... No danger of that now. I wonder if that saying ' I bumped into what's her name' today comes from those days!
Comments by Mick LD, 12th August 2019
The UCP - I could murder a big lump of seam tripe and a couple of steak and cowheel pies
Comments by Janette R, 12th August 2019
Nice pic of times long gone.However,the thought of tripe and cowheel, YUK.
Comments by Veronica, 12th August 2019
The pies are making my mouth water - but not the tripe! I had to go for Honeycomb tripe for my dad - he was the only one who ate it at our house!
Comments by Linma, 23rd August 2019
Waiting for the Standish bus and standing in Jackson's doorway 'courting'.