| | | |
| --- | --- | --- |
| Market place Wigan | | Views: 2196 |
| Marketplace around 1981/2 | | Comments: 8 |
| Photo: Stephen Kirk Item #: 30798 | | |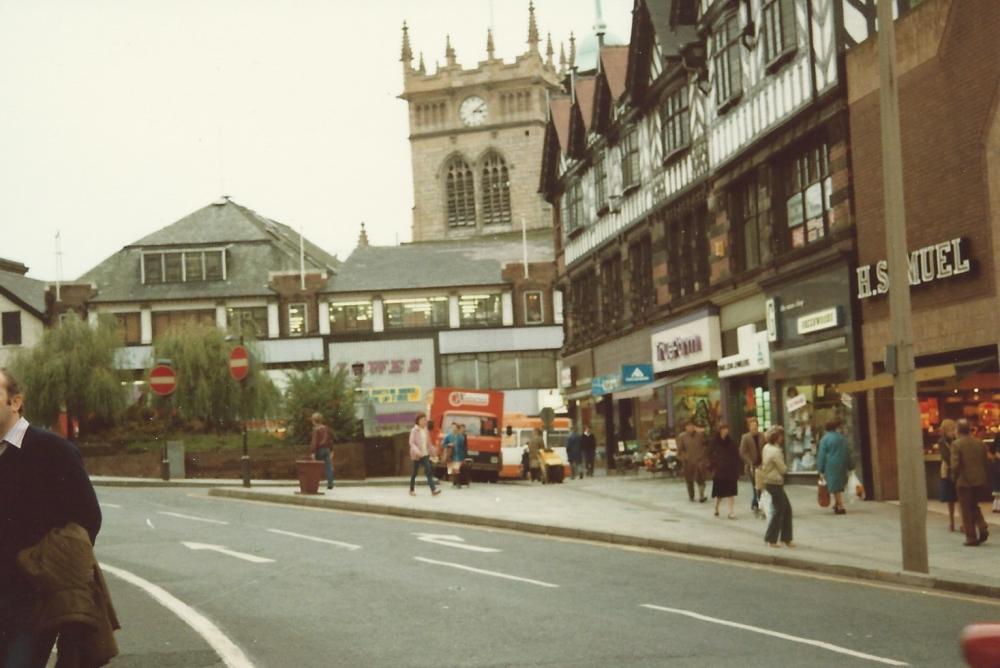 | | | |
| --- | --- | --- |
| | Image scaled down from 1000px to 668px wide | Click here, or click the photo to view original |
| | | |
| --- | --- | --- |
| | View of Market Place with the familiar Lowes sign in evidence. | |
Comments by WN1 Standisher, 18th October 2018
Lowes department store still trading before it met it's fate and also the Ladies/Gents toilets still open. We used to catch the bus home from here
Comments by Burtspieeater, 18th October 2018
How can the Marketplace change so much in the 10 yrs between 1972 and 1982. In '72 it had character whereas in'82 it was just another town anywhere in Britain. Just tragic.
Comments by Helen of Troy, 18th October 2018
This photo too is recognisable from when I knew it in 1953. I remember waiting for the Corporation bus up to my grandparents who lived near Cherry Gardens at St Clements Rd.
Comments by Veronica, 18th October 2018
I had completely forgotten about that garden in front of Lowes.
Comments by john, 18th October 2018
So had I Veronica. They should bring it back, it looks so much nicer.
Comments by Mick, 18th October 2018
Many moons ago when I was a young Wigan Grammar School lad I remember the underground urinals with the glass fronted cisterns where very often some wag would place a goldfish or two! Something to look at while attending to business!!
Comments by Mr X, 19th October 2018
The photograph was taken at 3:10pm according to the parish church clock, and there is a Warburtons bread van. Remember the underground toilets, and the bus information kiosk. The GMT bus is a single deck Leyland National, likely to be a TXJ K, or XVU M reg, that replaced the corporation Panthers HJP950-961H being withdrawn about this time.
Comments by WN1 Standisher, 20th October 2018
I don't remember the goldfish Mick, but I do remember the smell