| | | |
| --- | --- | --- |
| parkside colliery | | Views: 670 |
| Parkside waste disposal site . | | Comments: 6 |
| Photo: . Ozymandias . Item #: 31468 | | |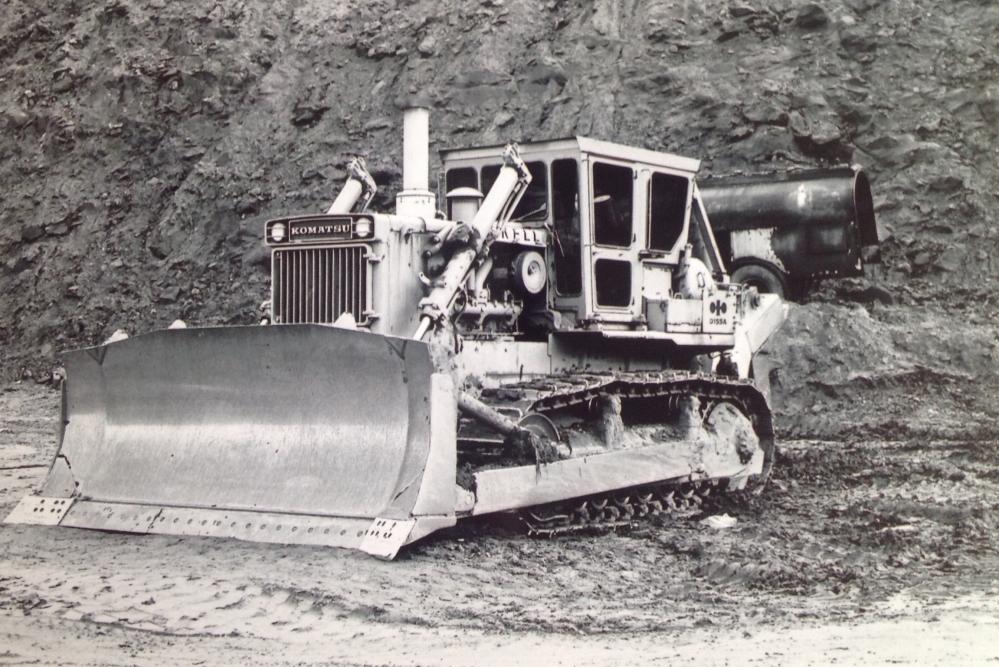 | | | |
| --- | --- | --- |
| | Image scaled down from 999px to 667px wide | Click here, or click the photo to view original |
| | | |
| --- | --- | --- |
| | Wm & C Gaskell's Komatsu dozer at the M6 J22 Borrow pit sand quarry/ landfill site. c. 1979/80. | |
Comments by Alan, 23rd August 2019
Caterpillar dozer are the best.
Comments by priscus, 23rd August 2019
Not sure if this is the right place to ask, but here goes: Why did they change the pattern of tracks, from that (as in this pic) where the top is parallel with ground/lower portion of track, to the pattern often seen nowadays, where the upper track is taken over a high mounted wheel, creating a peal shape? (As pictured here:https://upload.wikimedia.org/wikipedia/commons/thumb/e/e1/Rear-D9-0002.jpg/220px-Rear-D9-0002.jpg)
Comments by Leverton, 24th August 2019
They are known as final drives. Their purpose is to reduce transmission speed, increase torque and drive the tracks. The concept was developed by Caterpillar but inside the drum it's nothing more than a set of sun and planet gears. The design allows for a more compact footprint and drivetrain, and simplifies maintainece. The finals on modern machines can be exchanged in a matter of hours, with older machines it's days.
Comments by priscus, 24th August 2019
Thank you ever so much, Leverton, for your comprehensive explanation. Much appreciated.
Comments by Leverton, 25th August 2019
The system is known as 'High drive' At one time Cat held numerous patents on the design. It was first introduced Commercially on the D10 around 1980 but had been in development since the mid 70s. Initially there were problems with track life as the system promoted wear and shortened the lifespan but this was over come with the introduction of SALT tracks. (Sealed And Lubricated Tracks)
Comments by priscus, 17th September 2019
Very interesting, Leverton. Thank You.