| | | |
| --- | --- | --- |
| Brown and Haigh Clothing Factory | | Views: 1605 |
| Brown & Haigh's | | Comments: 7 |
| Photo: Ian B Item #: 30613 | | |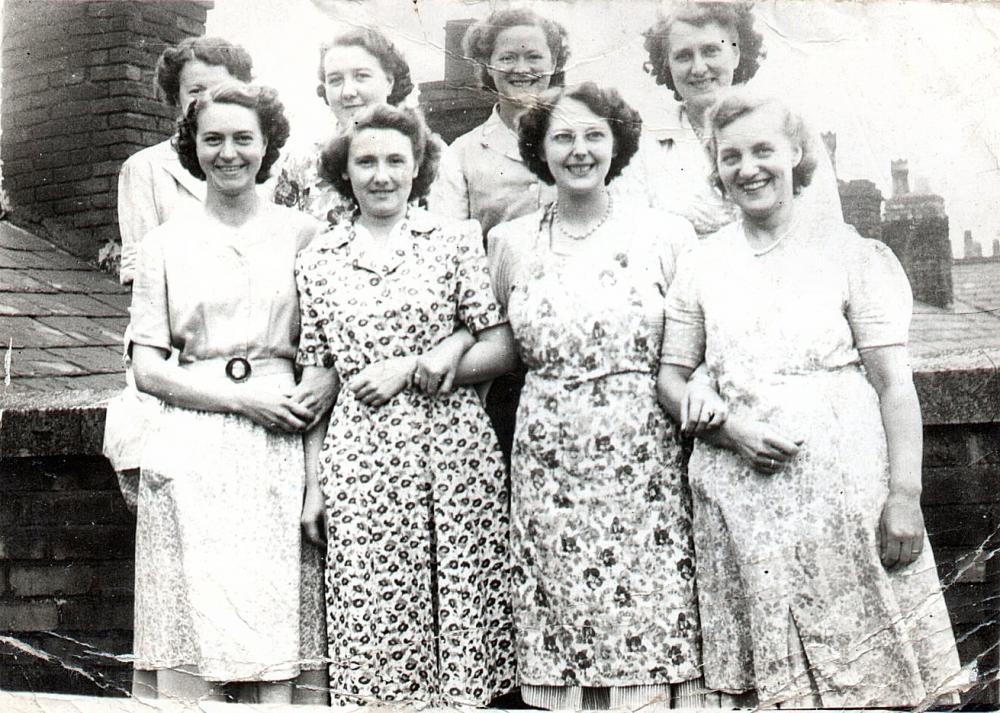 | | | |
| --- | --- | --- |
| | Image scaled down from 1000px to 713px wide | Click here, or click the photo to view original |
| | | |
| --- | --- | --- |
| | Brown & Haigh's Clothing Factory 1940's (My late Mum Elsie Banks front 2nd from left) | |
Comments by Ian B, 29th June 2018
Would have been her maiden name Elsie Duckworth in this photo married in 1947.
Comments by Veronica, 29th June 2018
Lovely photo - the camaraderie shines through. It wasn't just working life - it was the social aspect as well. It must have been a clean job - they all look so neat and tidy. A great set of photos showing how life was at the time.
Comments by Elizabeth, 30th June 2018
I think one of my Auntie's worked here for a while. Was the factory off Chapel Lane?
Comments by Ian B, 1st July 2018
Hi. Elizabeth it was down Wood St off Chapel Lane
Comments by Ian B, 1st July 2018
Great photo of Wood Street http://www.wiganworld.co.uk/album/photo.php?opt=4&id=29507&gallery=Wood+Street&offset=0
Comments by Elizabeth, 3rd July 2018
Thanks Ian, I thought it might be.
Comments by carol, 6th July 2018
In the 1970's I had the pleasure of working with two ladies who worked at B&H clothing; who worked there during the W.W.2, they told me they made uniforms for the armed forces and they put letters in the pockets for a soldier to find.